Recombinant Full Length Human GATA5 Protein, GST-tagged
| | |
| --- | --- |
| Cat.No. : | GATA5-5470HF |
| Product Overview : | Human GATA5 full-length ORF ( NP_536721.1, 1 a.a. - 397 a.a.) recombinant protein with GST-tag at N-terminal. |
Specification
Gene Information
Related Products
Description :
The protein encoded by this gene is a transcription factor that contains two GATA-type zinc fingers. The encoded protein is known to bind to hepatocyte nuclear factor-1alpha (HNF-1alpha), and this interaction is essential for cooperative activation of the intestinal lactase-phlorizin hydrolase promoter. In other organisms, similar proteins may be involved in the establishment of cardiac smooth muscle cell diversity. [provided by RefSeq
Source :
In Vitro Cell Free System
Species :
Human
Tag :
GST
Molecular Mass :
67.7 kDa
Protein Length :
397 amino acids
AA Sequence :
MYQSLALAASPRQAAYADSGSFLHA PGAGSPMFVPPARVPSMLSYLSGCE PSPQPPELAARPGWAQTATADSSAF GPGSPHPPAAHPPGATAFPFAHSPS GPGSGGSAGGRDGSAYQGALLPREQ FAAPLGRPVGTSYSATYPAYVSPDV AQSWTAGPFDGSVLHGLPGRRPTFV SDFLEEFPGEGRECVNCGALSTPLW RRDGTGHYLCNACGLYHKMNGVNRP LVRPQKRLSSSRRAGLCCTNCHTTN TTLWRRNSEGEPVCNACGLYMKLHG VPRPLAMKKESIQTRKRKPKTIAKA RGSSGSTRNASASPSAVASTDSSAA TSKAKPSLASPVCPGPSMAPQASGQ EDDSLAPGHLEFKFEPEDFAFPSTA PSPQAGLRGALRQEAWCALALA
Applications :
Enzyme-linked Immunoabsorbent Assay
Western Blot (Recombinant protein)
Antibody Production
Protein Array
Notes :
Best use within three months from the date of receipt of this protein.
Storage :
Store at -80 centigrade. Aliquot to avoid repeated freezing and thawing.
Storage Buffer :
50 mM Tris-HCl, 10 mM reduced Glutathione, pH=8.0 in the elution buffer.
Products Types
Related Gene
For Research Use Only. Not intended for any clinical use. No products from Creative BioMart may be resold, modified for resale or used to manufacture commercial products without prior written approval from Creative BioMart.
Q&As (0)
Ask a question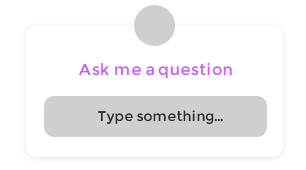 Customer Reviews (0)
Write a review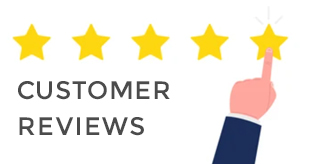 Ask a Question for All GATA5 Products
Required fields are marked with *
My Review for All GATA5 Products
Required fields are marked with *