Recombinant Human KRT79 Protein, GST-tagged
| | |
| --- | --- |
| Cat.No. : | KRT79-4836H |
| Product Overview : | Human KRT79 full-length ORF ( NP_787028.1, 1 a.a. - 535 a.a.) recombinant protein with GST-tag at N-terminal. |
Specification
Gene Information
Related Products
Description :
Keratins are intermediate filament proteins responsible for the structural integrity of epithelial cells and are subdivided into epithelial keratins and hair keratins. This gene encodes an epithelial keratin that is expressed in skeletal muscle, skin and scalp. The type II keratins are clustered in a region of chromosome 12q13
Source :
Wheat Germ
Species :
Human
Tag :
GST
Molecular Mass :
84.2 kDa
AA Sequence :
MRSSVSRQTYSTKGGFSSNSASGGS GSQARTSFSSVTVSRSSGSGGGAHC GPGTGGFGSRSLYNLGGHKSISVSV AGGALLGRALGGFGFGSRAFMGQGA GRQTFGPACPPGGIQEVTVNQSLLT PLHVEIDPEIQRVRTQEREQIKTLN NKFASFIDKVRFLEQQNKVLETKWA LLQEQGQNLGVTRNNLEPLFEAYLG SMRSTLDRLQSERGRLDSELRNVQD LVEDFKNKYEDEINKHTAAENEFVV LKKDVDAAYMGRMDLHGKVGTLTQE IDFLQQLYEMELSQVQTHVSNTNVV LSMDNNRNLDLDSIIAEVKAQYELI AQRSRAEAEAWYQTKYEELQVTAGK HGDNLRDTKNEIAELTRTIQRLQGE ADAAKKQCQQLQTAIAEAEQRGELA LKDAQKKLGDLDVALHQAKEDLTRL LRDYQELMNVKLALDVEIATYRKLL ESEESRMSGECPSAVSISVTGNSTT VCGGGAASFGGGISLGGSGGATKGG FSTNVGYSTVKGGPVSAGTSILRKT TTVKTSSQRY
Applications :
Enzyme-linked Immunoabsorbent Assay
Western Blot (Recombinant protein)
Antibody Production
Protein Array
Notes :
Best use within three months from the date of receipt of this protein.
Storage :
Store at -80 centigrade. Aliquot to avoid repeated freezing and thawing.
Storage Buffer :
50 mM Tris-HCI, 10 mM reduced Glutathione, pH=8.0 in the elution buffer.
Products Types
Related Gene
For Research Use Only. Not intended for any clinical use. No products from Creative BioMart may be resold, modified for resale or used to manufacture commercial products without prior written approval from Creative BioMart.
Q&As (0)
Ask a question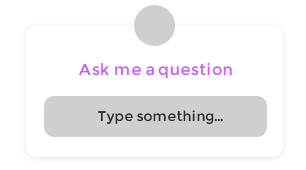 Customer Reviews (0)
Write a review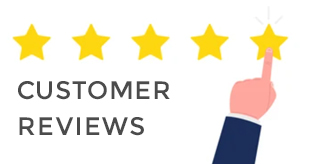 Ask a Question for All KRT79 Products
Required fields are marked with *
My Review for All KRT79 Products
Required fields are marked with *