Recombinant Rat Il23a&Il12b
| | |
| --- | --- |
| Cat.No. : | Il23a&Il12b-556R |
| Product Overview : | A DNA sequence encoding the rat IL23A (NP_569094.1) (Met1-Ala196) was fused with a polyhistidine tag at the C-terminus, constructed the plasmid 1; A DNA sequence encoding the rat IL12B (EDM04146.1) (Met1-Ser335) was expressed with a polyhistidine tag at t |
Specification
Gene Information
Related Products
| | |
| --- | --- |
| Source : | Human Cells |
| Species : | Rat |
| Form : | Lyophilized from sterile PBS, pH7.4. |
| Molecular Mass : | The recombinant rat IL23A & the rat IL12B comprises 510 (186+324) amino acids and has a calculated molecular mass of 58.2 (21+37.2) KDa. The apparent molecular mass of the rat IL23A & the rat IL12B heterodimer is approximately 47.08, 43.29, 27.67 and 24.75 KDa respectively in SDS-PAGE. |
| Protein length : | Met1-Ala196 & Met1-Ser335 |
| Endotoxin : | < 1.0 eu per μg of the protein as determined by the LAL method. |
| Purity : | (17.9+53.5+2.9+23.8) % as determined by SDS-PAGE |
| Stability : | Samples are stable for up to twelve months from date of receipt at -70℃ |
| Storage : | Store it under sterile conditions at -70℃. It is recommended that the protein be aliquoted for optimal storage. Avoid repeated freeze-thaw cycles. |
| Reconstitution : | Hardcopy of COA with reconstitution instruction is sent along with the products. |
| | |
| --- | --- |
| Gene Name : | Il23a Interleukin 23, alpha subunit p19 [ Rattus norvegicus (Norway rat) ] |
| Official Symbol : | Il23a&Il12b |
| Synonyms : | Il23a; Interleukin 23, alpha subunit p19; interleukin-23 subunit alpha; IL-23-A; IL-23p19; IL-23 subunit alpha; interleukin-23 subunit p19 |
| Gene ID : | 155140 |
| mRNA Refseq : | NM_130410 |
| Protein Refseq : | NP_569094 |
| UniProt ID : | Q91Z84 |
| Chromosome Location : | 7q11 |
| Pathway : | Cytokine-cytokine receptor interaction; Inflammatory bowel disease (IBD); Rheumatoid arthritis |
| Function : | cytokine activity; interleukin-23 receptor binding; contributes_to interleukin-23 receptor binding |
Products Types
Related Gene
For Research Use Only. Not intended for any clinical use. No products from Creative BioMart may be resold, modified for resale or used to manufacture commercial products without prior written approval from Creative BioMart.
Q&As (1)
Ask a question
Is this bioactive cyno IL-23 heterodimer (p19/p40) or just the cyno IL-23p19 subunit?
02/01/2023
Please inquiry our product manager with specific product.
Customer Reviews (0)
Write a review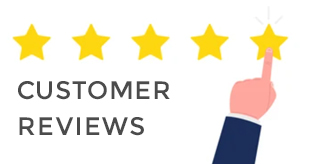 Ask a Question for All Il23a Products
Required fields are marked with *
My Review for All Il23a Products
Required fields are marked with *