Cat.No.:
KPNA4-29909TH
Product Overview:
Recombinant human KPNA4 full-length ORF ( NP_002259.1, 1 a.a. - 521 a.a.) protein with GST-tag at N-terminal.
Description:
The nuclear import of karyophilic proteins is directed by short amino acid sequences termed nuclear localization signals (NLSs). Karyopherins, or importins, are cytoplasmic proteins that recognize NLSs and dock NLS-containing proteins to the nuclear pore complex. The protein encoded by this gene shares the sequence similarity with Xenopus importin-alpha and Saccharomyces cerevisiae Srp1. This protein is found to interact with the NLSs of DNA helicase Q1 and SV40 T antigen.
Source:
Wheat Germ
Species:
Human
Tag :
GST
Molecular Mass:
84.3 kDa
AA Sequence:
MADNEKLDNQRLKNFKNKGRDLETMRRQRNEVVVELRKNKRDEHLLKRRNVPHEDICEDSDIDGDYRVQNTSLEAIVQNASSDNQGIQLSAVQAARKLLSSDRNPPIDDLIKSGILPILVHCLERDDNPSLQFEAAWALTNIASGTSEQTQAVVQSNAVPLFLRLLHSPHQNVCEQAVWALGNIIGDGPQCRDYVISLGVVKPLLSFISPSIPITFLRNVTWVMVNLCRHKDPPPPMETIQEILPALCVLIHHTDVNILVDTVWALSYLTDAGNEQIQMVIDSGIVPHLVPLLSHQEVKVQTAALRAVGNIVTGTDEQTQVVLNCDALSHFPALLTHPKEKINKEAVWFLSNITAGNQQQVQAVIDANLVPMIIHLLDKGDFGTQKEAAWAISNLTISGRKDQVAYLIQQNVIPPFCNLLTVKDAQVVQVVLDGLSNILKMAEDEAETIGNLIEECGGLEKIEQLQNHENEDIYKLAYEIIDQFFSSDDIDEDPSLVPEAIQGGTFGFNSSANVPTEGFQF
Applications:
Enzyme-linked Immunoabsorbent Assay
Western Blot (Recombinant protein)
Antibody Production
Protein Array
Notes:
Best use within three months from the date of receipt of this protein.
Storage:
Store at -80 centigrade. Aliquot to avoid repeated freezing and thawing.
Storage Buffer:
50 mM Tris-HCI, 10 mM reduced Glutathione, pH=8.0 in the elution buffer.

Download Datasheet
Products Types
◆ Recombinant Protein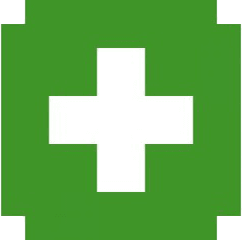 See All KPNA4 Recombinant Protein
◆ Lysates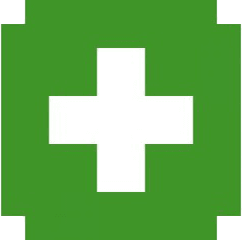 See All KPNA4 Lysate
Research Area
Nuclear Import / Export Proteins
Related Gene