Recombinant Human CTSD Protein, GST-tagged
| | |
| --- | --- |
| Cat.No. : | CTSD-2103H |
| Product Overview : | Human CTSD full-length ORF ( AAH16320, 26 a.a. - 412 a.a.) recombinant protein with GST-tag at N-terminal. |
Specification
Gene Information
Related Products
Description :
This gene encodes a member of the A1 family of peptidases. The encoded preproprotein is proteolytically processed to generate multiple protein products. These products include the cathepsin D light and heavy chains, which heterodimerize to form the mature enzyme. This enzyme exhibits pepsin-like activity and plays a role in protein turnover and in the proteolytic activation of hormones and growth factors. Mutations in this gene play a causal role in neuronal ceroid lipofuscinosis-10 and may be involved in the pathogenesis of several other diseases, including breast cancer and possibly Alzheimer's disease. [provided by RefSeq, Nov 2015]
Source :
Wheat Germ
Species :
Human
Tag :
GST
Molecular Mass :
71.06 kDa
AA Sequence :
LHKFTSIRRTMSEVGGSVEDLIAKG PVSKYSQAVPAVTEGPIPEVLKNYM DAQYYGEIGIGTPPQCFTVVFDTGS SNLWVPSIHCKLLDIACWIHHKYNS DKSSTYVKNGTSFDIHYGSGSLSGY LSQDTVSVPCQSASSASALGGVKVE RQVFGEATKQPGITFIAAKFDGILG MAYPRISVNNVLPVFDNLMQQKLVD QNIFSFYLSRDPDAQPGGELMLGGT DSKYYKGSLSYLNVTRKAYWQVHLD QVEVASGLTLCKEGCEAIVDTGTSL MVGPVDEVRELQKAIGAVPLIQGEY MIPCEKVSTLPAITLKLGGKGYKLS PEDYTLKVSQAGKTLCLSGFMGMDI PPPSGPLWILGDVFIGRYYTVFDRD NNRVGFAEAARL
Applications :
Enzyme-linked Immunoabsorbent Assay
Western Blot (Recombinant protein)
Antibody Production
Protein Array
Notes :
Best use within three months from the date of receipt of this protein.
Storage :
Store at -80 centigrade. Aliquot to avoid repeated freezing and thawing.
Storage Buffer :
50 mM Tris-HCI, 10 mM reduced Glutathione, pH=8.0 in the elution buffer.
| | |
| --- | --- |
| Gene Name : | CTSD cathepsin D [ Homo sapiens ] |
| Official Symbol : | CTSD |
| Synonyms : | CTSD; cathepsin D; cathepsin D (lysosomal aspartyl protease) , CPSD; ceroid lipofuscinosis; neuronal 10; CLN10; lysosomal aspartyl protease; lysosomal aspartyl peptidase; ceroid-lipofuscinosis, neuronal 10; CPSD; MGC2311; |
| Gene ID : | 1509 |
| mRNA Refseq : | NM_001909 |
| Protein Refseq : | NP_001900 |
| MIM : | 116840 |
| UniProt ID : | P07339 |
Products Types
Related Gene
For Research Use Only. Not intended for any clinical use. No products from Creative BioMart may be resold, modified for resale or used to manufacture commercial products without prior written approval from Creative BioMart.
Q&As (0)
Ask a question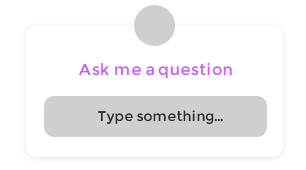 Customer Reviews (0)
Write a review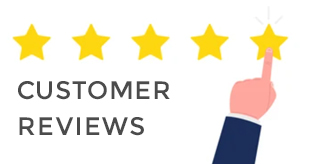 Ask a Question for All CTSD Products
Required fields are marked with *
My Review for All CTSD Products
Required fields are marked with *