Recombinant Human FGF13 Protein, GST-tagged
| | |
| --- | --- |
| Cat.No. : | FGF13-4103H |
| Product Overview : | Human FGF13 full-length ORF ( AAH34340, 1 a.a. - 245 a.a.) recombinant protein with GST-tag at N-terminal. |
Specification
Gene Information
Related Products
Description :
The protein encoded by this gene is a member of the fibroblast growth factor (FGF) family. FGF family members possess broad mitogenic and cell survival activities, and are involved in a variety of biological processes, including embryonic development, cell growth, morphogenesis, tissue repair, tumor growth, and invasion. This gene is located in a region on chromosome X, which is associated with Borjeson-Forssman-Lehmann syndrome (BFLS), making it a possible candidate gene for familial cases of the BFLS, and for other syndromal and nonspecific forms of X-linked mental retardation mapping to this region. Alternative splicing of this gene at the 5 end results in several transcript variants encoding different isoforms with different N-termini. [provided by RefSeq
Source :
Wheat Germ
Species :
Human
Tag :
GST
Molecular Mass :
52.69 kDa
AA Sequence :
MAAAIASSLIRQKRQAREREKSNAC KCVSSPSKGKTSCDKNKLNVFSRVK LFGSKKRRRRRPEPQLKGIATKLYS RQGYHLQLQADGTIDGTKDEDSTYT LFNLIPVGLRVVAIQGVQTKLYLAM NSEGYLYTSELFTPECKFKESVFEN YYVTYSSMIYRQQQSGRGWYLGLNK EGEIMKGDHVKKNKPAAHFLPKPLK VAMYKEPSLHDLTEFSRSGSGTPTK SRSVSGVLNGGKSMSHNEST
Applications :
Enzyme-linked Immunoabsorbent Assay
Western Blot (Recombinant protein)
Antibody Production
Protein Array
Notes :
Best use within three months from the date of receipt of this protein.
Storage :
Store at -80 centigrade. Aliquot to avoid repeated freezing and thawing.
Storage Buffer :
50 mM Tris-HCI, 10 mM reduced Glutathione, pH=8.0 in the elution buffer.
Products Types
Related Gene
For Research Use Only. Not intended for any clinical use. No products from Creative BioMart may be resold, modified for resale or used to manufacture commercial products without prior written approval from Creative BioMart.
Q&As (0)
Ask a question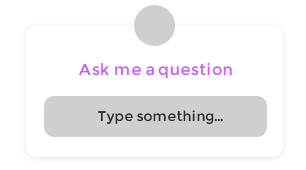 Customer Reviews (0)
Write a review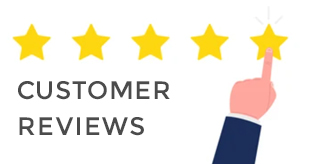 Ask a Question for All FGF13 Products
Required fields are marked with *
My Review for All FGF13 Products
Required fields are marked with *