CSF1R
Official Full Name

colony stimulating factor 1 receptor

Background

Macrophage-colony stimulating factor (M-CSF, CSF-1) receptor is an integral membrane tyrosine kinase encoded by the c-fms proto-oncogene. M-CSF receptor is expressed in monocytes (macrophages and their progenitors) and drives growth and development of thi

Synonyms

CSF1R; colony stimulating factor 1 receptor; macrophage colony-stimulating factor 1 receptor; c-fms; CSF-1-R; CSF-1 receptor; proto-oncogene fms; proto-oncogene c-Fms; Fms; CD115; Csfmr; Fim-2; CSF-1R; M-CSFR; M-CSF-R; AI323359; CSFR; FIM2; HDLS;
| Species | Cat.# | Product name | Source (Host) | Tag | Protein Length | Price |
| --- | --- | --- | --- | --- | --- | --- |
| | Kit-1574 | CSF1R Kinase Binding Assay Kit | | N/A | | |
| Canine | CSF1R-427C | Recombinant Canine CSF1R protein, His-tagged | HEK293 | His | | |
| Cat | CSF1R-429C | Recombinant Cat CSF1R Protein (20-514 aa), His-SUMO-tagged | E.coli | His/SUMO | | |
| Cynomolgus | CSF1R-65C | Recombinant Cynomolgus CSF1R protein, His-tagged | HEK293 | His | | |
| Cynomolgus | CSF1R-346C | Recombinant Cynomolgus CSF1R protein, Fc-tagged | HEK293 | human/IgG1/Fc | | |
| Cynomolgus | CSF1R-0510C | Recombinant Cynomolgus CSF1R protein, Fc-tagged | HEK293 | Fc | | |
| Cynomolgus monkey | CSF1R-372C | Recombinant Cynomolgus monkey CSF1R Protein, Fc-tagged | HEK293 | Fc | | |
| Cynomolgus monkey | CSF1R-371C | Recombinant Cynomolgus monkey CSF1R Protein, His-tagged | HEK293 | His | | |
| Human | CSF1R-333H | Recombinant Human CSF1R protein, His-Avi-tagged | HEK293 | His-Avi | | |
| Human | CSF1R-444HCL | Recombinant Human CSF1R cell lysate | Insect Cell | N/A | | |
| Human | CSF1R-1268H | Recombinant Human CSF1R protein, His-tagged | HEK293 | His | | |
| Human | Csf1r-774H | Recombinant Human Csf1r Protein, His-tagged | HEK293 | His | | |
| Human | CSF1R-804H | Recombinant Human CSF1R protein | HEK293 | N/A | | |
| Human | CSF1R-2739HCL | Recombinant Human CSF1R cell lysate | Human Cell | N/A | | |
| Human | CSF1R-1826H | Recombinant Human CSF1R Protein (20-512), His tagged | E.coli | His | | |
| Human | CSF1R-0512H | Recombinant Human CSF1R protein, Fc-tagged | HEK293 | Fc | | |
| Human | CSF1R-020H | Recombinant Human CSF1R Protein, C-His-tagged | E.coli | C-His | | |
| Human | CSF1R-192H | Recombinant Human CSF1R Protein, His & GST-tagged | Insect Cell | His/GST | | |
| Human | CSF1R-067H | Recombinant Human CSF1R Protein, MYC/DDK-tagged, C13 and N15-labeled | HEK293 | C-Myc/DDK | | |
| Human | CSF1R-7031H | Recombinant Human CSF1R protein, His-tagged | E.coli | His | | |
| Human | CSF1R-180H | Recombinant Human CSF1R Protein, His (Fc)-Avi-tagged | HEK293 | His (Fc)-Avi | | |
| Human | CSF1R-470H | Recombinant Human CSF1R protein, Fc-tagged, low endotoxin | HEK293 | human/IgG1/Fc | | |
| Human | CSF1R-58H | Recombinant Human CSF1R protein, MYC/DDK-tagged | HEK293 | Myc/DDK | | |
| Human | CSF1R-022H | Recombinant Human CSF1R Protein, His-Avi-tagged, Biotinylated | HEK293 | His/Avi | | |
| Human | CSF1R-0262H | Recombinant Human CSF1R protein, hFc&Avi-tagged, Biotinylated | HEK293 | hFc&Avi | | |
| Human | CSF1R-49H | Recombinant Human CSF1R protein, Flag-tagged, Biotinylated | Insect Cell | Flag | | |
| Human | CSF1R-1666H | Recombinant Human Colony Stimulating Factor 1 Receptor | Mammalian cells | N/A | | |
| Human | CSF1R-001H | Recombinant Human CSF1R Protein, hIgG-His-tagged | Insect Cell | His/HIgG | | |
| Human | CSF1R-469H | Active Recombinant Human CSF1R, Fc Chimera | Mammalian cells | Fc Chimera | | |
| Human | CSF1R-1964H | Recombinant Human CSF1R Protein, GST-tagged | Insect Cell | GST | | |
| Human | CSF1R-320H | Recombinant Human CSF1R, GST-tagged, Active | Sf9 Insect Cell | GST | | |
| Human | CSF1R-1970H | Recombinant Human CSF1R protein (aa 543-922), His-GST-tagged | Baculovirus-Insect Cells | His/GST | | |
| Human | CSF1R-935H | Recombinant Human CSF1R Protein, DDK/His-tagged | HEK293 | DDK/His | | |
| Human | CSF1R-353H | Recombinant Human CSF1R protein, mFc-tagged | HEK293 | mFc | | |
| Human | CSF1R-1965H | Recombinant Human CSF1R Protein, GST-tagged | Wheat Germ | GST | | |
| Human | CSF1R-352H | Recombinant Human CSF1R Protein (Met1-Pro517), MIgG2a Fc-tagged | HEK293 | MIgG2a Fc | | |
| Human | CSF1R-806H | Recombinant Human CSF1R protein (Ala299-Glu512), His-tagged | HEK293 | His | | |
| Human | CSF1R-1284H | Recombinant Human CSF1R Protein, His&GST-tagged | E.coli | N-His&GST | | |
| Human | CSF1R-47H | Recombinant Active Human CSF1R Protein (ECD), His-tagged(C-ter) | HEK293 | His(C-ter) | | |
| Human | CSF1R-807H | Recombinant Human CSF1R protein (Met1-Glu512) | HEK293 | | | |
| Human | CSF1R-373H | Recombinant Human CSF1R Protein, His-tagged | HEK293 | His | | |
| Human | CSF1R-051H | Active Recombinant Human CSF1R protein, Fc/Avi-tagged, Biotinylated | CHO cells | Fc/Avi | | |
| Human | CSF1R-374H | Recombinant Human CSF1R Protein, Fc-tagged | HEK293 | Fc | | |
| Human | CSF1R-936H | Recombinant Human CSF1R Protein, DDK-tagged | Sf9 Insect Cell | DDK | | |
| Human | CSF1R-1319H | Recombinant Human CSF1R Protein (Y538-C972), Tag Free | Insect Cell | No tag | | |
| Human | CSF1R-021H | Recombinant Human CSF1R protein, His-tagged | HEK293 | His | | |
| Human | CSF1R-1320S | Recombinant Human CSF1R Protein (Y538-C972), GST tagged | Insect Cell | GST | | |
| Human | CSF1R-28792TH | Recombinant Human CSF1R | | N/A | | |
| Human | CSF1R-180H-B | Recombinant Human CSF1R Protein Pre-coupled Magnetic Beads | HEK293 | | | |
| Human | CSF1R-39H | Recombinant Human CSF1R, Fc-His tagged | Human Cell | Fc/His | | |
| Human | CSF1R-0898H | Recombinant Human CSF1R Protein (Ile20-Glu512), N-His tagged | E.coli | N-His | | |
| Human | CSF1R-805H | Recombinant Human CSF1R protein, His-tagged | HEK293 | His | | |
| Mouse | CSF1R-2091MCL | Recombinant Mouse CSF1R cell lysate | Human Cell | N/A | | |
| Mouse | Csf1r-375M | Recombinant Mouse Csf1r Protein, His-tagged | HEK293 | His | | |
| Mouse | Csf1r-7032M | Recombinant Mouse Csf1r protein, His-tagged | E.coli | His | | |
| Mouse | Csf1r-8666M | Recombinant Mouse Csf1r, Fc-His tagged | Human Cell | Fc/His | | |
| Mouse | Csf1r-2339M | Recombinant Mouse Csf1r Protein, Myc/DDK-tagged | HEK293T | Myc/DDK | | |
| Mouse | Csf1r-376M | Recombinant Mouse Csf1r Protein, Fc-tagged | HEK293 | Fc | | |
| Mouse | Csf1r-4001M | Recombinant Mouse Csf1r Protein, His-Avi-tagged, Biotinylated | HEK293 | His/Avi | | |
| Mouse | Csf1r-1966M | Recombinant Mouse Csf1r Protein, GST-tagged | Wheat Germ | GST | | |
| Mouse | Csf1r-864M | Recombinant Mouse Csf1r Protein, hFc-tagged | HEK293 | hFc | | |
| Mouse | Csf1r-337M | Recombinant Mouse Csf1r protein, His-tagged | HEK293 | His | | |
| Mouse | Csf1r-4000M | Recombinant Mouse Csf1r protein, His-tagged | HEK293 | His | | |
| Mouse | Csf1r-8665M | Recombinant Mouse Csf1r protein, Fc-tagged, low endotoxin | HEK293 | human/IgG1/Fc | | |
| Mouse | Csf1r-337MB | Active Recombinant Mouse Csf1r protein, His-tagged, Biotinylated | HEK293 | His | | |
| Mouse | CSF1R-0511M | Recombinant Mouse CSF1R protein, Fc-tagged | HEK293 | Fc | | |
| Rabbit | CSF1R-347R | Recombinant Rabbit CSF1R protein, His-tagged | HEK293 | His | | |
| Rat | Csf1r-535R | Active Recombinant Rat Csf1r Protein, hFc-tagged | HEK293 | hFc | | |
| Rat | Csf1r-55R | Recombinant Rat Csf1r, His tagged | Human Cell | Fc/His | | |
| Rat | CSF1R-823RCL | Recombinant Rat CSF1R cell lysate | Human Cell | N/A | | |
| Rat | Csf1r-7033R | Recombinant Rat Csf1r protein, His-tagged | E.coli | His | | |
| Rat | Csf1r-54R | Recombinant Rat Csf1r protein, His-tagged | HEK293 | His | | |
| Rhesus | CSF1R-979R | Recombinant Rhesus CSF1R Protein (Met1-Glu512) (Cys378Arg), HlgG1 Fc-tagged | HEK293 | HlgG1 Fc | | |
| Rhesus | CSF1R-980R | Recombinant Rhesus CSF1R Protein (Met1-Glu512) (Cys378Arg), His-tagged | HEK293 | His | | |
Involved Pathway
Protein Function
Interacting Protein
CSF1R Related Articles
CSF1R Related Research Area
CSF1R involved in several pathways and played different roles in them. We selected most pathways CSF1R participated on our site, such as C-MYB transcription factor network, Cytokine-cytokine receptor interaction, Endocytosis, which may be useful for your reference. Also, other proteins which involved in the same pathway with CSF1R were listed below. Creative BioMart supplied nearly all the proteins listed, you can search them on our site.
| Pathway Name | Pathway Related Protein |
| --- | --- |
| C-MYB transcription factor network | ADA;GATA1;TRIM28;CDK6;MYB;PIAS3;MYF6;CSF1R;YEATS4 |
| Cytokine-cytokine receptor interaction | CRFB4;CCR6A;CXCL9;LIFR;IFNG1-2;IL2RGB;OSTN;Ccl21c;BMPR1AB |
| Endocytosis | CAV2;VTA1;SNX1B;NEDD4L;VPS24;FOLR2;RAB11BA;HLA-G;PARD6GA |
| Hematopoietic cell lineage | IL3;IL11;ITGA2B;TNF;CD1E;CD1d1;IL6R;FLT3LG;IL4 |
| Integrins in angiogenesis | ANGPTL3;EDIL3;CSF1;MFGE8;CSF1R |
| Osteoclast differentiation | FCGR4;NOX3;TNFRSF11A;LCK;PLCG2;CYBA;TAB2;RELB;LILRA2 |
| PI3K-Akt signaling pathway | CDC37;SGK2;PIK3AP1;CSF1R;EFNA3;PRP2;CSF3;CSH2;CSH1 |
| Pathways in cancer | WNT5A;FZD10;GLI2;WNT5B;GLI1;STAT3;WNT1;SMO;LAMA3 |
CSF1R has several biochemical functions, for example, ATP binding, cytokine binding, macrophage colony-stimulating factor receptor activity. Some of the functions are cooperated with other proteins, some of the functions could acted by CSF1R itself. We selected most functions CSF1R had, and list some proteins which have the same functions with CSF1R. You can find most of the proteins on our site.
| Function | Related Protein |
| --- | --- |
| ATP binding | STK39;KIF9;EIF4A2;UBE2KB;RAD17;ITM2C;UBE2N;WRNIP1;BMPR1AB |
| cytokine binding | PARK7;Fzd4;CHRD;NRP2;IL17F;CNTFR;KIT;NRP1;TNFRSF11A |
| macrophage colony-stimulating factor receptor activity | CSF1R;MST1R |
| protein homodimerization activity | BARD1;ZFP423;SRF;OXA1L;APOC2;LDB1;SLIT2;CARS;SLK |
| protein phosphatase binding | PIK3R2;TP53;FLT4;FGF19;MVP;EIF2AK3;CTNNB1;ROS1;DLG4 |
CSF1R has direct interactions with proteins and molecules. Those interactions were detected by several methods such as yeast two hybrid, co-IP, pull-down and so on. We selected proteins and molecules interacted with CSF1R here. Most of them are supplied by our site. Hope this information will be useful for your research of CSF1R.
Plcg2; saicar; PKM; GRAP2; HSP90AB1; PIK3R1; yqeH; hppD; purL; Src; FYN; Fyn; Yes1
Shi, M; Movius, J; et al. Cerebrospinal Fluid Peptides as Potential Parkinson Disease Biomarkers: A Staged Pipeline for Discovery and Validation. MOLECULAR & CELLULAR PROTEOMICS 14:544-555(2015).
Moffat, L; Rothwell, L; et al. Development and characterisation of monoclonal antibodies reactive with porcine CSF1R (CD115). DEVELOPMENTAL AND COMPARATIVE IMMUNOLOGY 47:123-128(2014).
Q&As (0)
Ask a question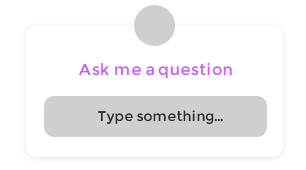 Customer Reviews (0)
Write a review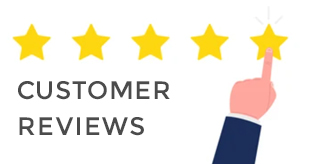 Ask a Question for All CSF1R Products
Required fields are marked with *
My Review for All CSF1R Products
Required fields are marked with *