Active Recombinant Mouse Il1rn Protein, His-Tagged
| | |
| --- | --- |
| Cat.No. : | Il1rn-01M |
| Product Overview : | Recombinant mouse Il1rn Protein, His-tagged was expressed in E. coli cell |
Specification
Gene Information
Related Products
Description :
The interleukin-1 receptor antagonist (IL-1RA) is a protein that in humans is encoded by the IL1RN gene. IL-1RA was initially called the IL-1 inhibitor and was discovered separately in 1984 by two independent laboratories. IL-1RA is an agent that binds non-productively to the cell surface interleukin-1 receptor (IL-1R), the same receptor that binds interleukin 1 (IL-1), preventing IL-1 from sending a signal to that cell.
Source :
Escherichia coli
Species :
Mouse
Tag :
His
Form :
Lyophilized powder
AA Sequence :
MRPSGKRPCKMQAFRIWDTNQKTFY LRNNQLIAGYLQGPNIKLEEKIDMV PIDLHSVFLGIHGGKLCLSCAKSGD DIKLQLEEVNITDLSKNK
EEDKRFTFIRSEKGPTTSFESAACP GWFLCTTLEADRPVSLTNTPEEPLI VTKFYFQEDQ with polyhistidine tag at the C-terminus
Endotoxin :
<0.1 EU per 1 μg of the protein by the LAL method.
Bio-activity :
Measure by its ability to inhibit IL-1 alpha-dependent proliferation in D10.G4.1 cells. The ED50 for this effect is < 50 ng/mL.
Purity :
>98% as determined by SDS-PAGE. Ni-NTA chromatography
Storage Buffer :
The protein was lyophilized from a solution containing 1X PBS, pH 7.4.
Reconstitution :
It is recommended to reconstitute the lyophilized protein in sterile H2O to a concentration not less than 100 μg/mL and incubate the stock solution for at least 20 min to ensure sufficient re-dissolved.
Storage :
Lyophilized protein should be stored at -20°C. Upon reconstitution, protein aliquots should be stored at -20°C or -80°C.
Notes :
Please use within one month after protein reconstitution.
Products Types
Related Gene
For Research Use Only. Not intended for any clinical use. No products from Creative BioMart may be resold, modified for resale or used to manufacture commercial products without prior written approval from Creative BioMart.
Q&As (0)
Ask a question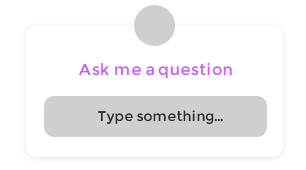 Customer Reviews (0)
Write a review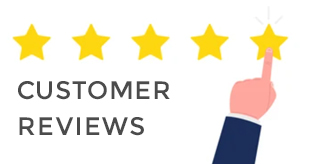 Ask a Question for All Il1rn Products
Required fields are marked with *
My Review for All Il1rn Products
Required fields are marked with *