Recombinant Human CFH Protein, GST-Tagged
| | |
| --- | --- |
| Cat.No. : | CFH-1168H |
| Product Overview : | Human CFH full-length ORF (AAH37285, 20 a.a. - 449 a.a.) recombinant protein with GST-tag at N-terminal. |
Specification
Gene Information
Related Products
Description :
This gene is a member of the Regulator of Complement Activation (RCA) gene cluster and encodes a protein with twenty short consensus repeat (SCR) domains. This protein is secreted into the bloodstream and has an essential role in the regulation of complement activation, restricting this innate defense mechanism to microbial infections. Mutations in this gene have been associated with hemolytic-uremic syndrome (HUS) and chronic hypocomplementemic nephropathy. Alternate transcriptional splice variants, encoding different isoforms, have been characterized. [provided by RefSeq, Oct 2011]
Source :
Wheat Germ
Species :
Human
Tag :
GST
Molecular Mass :
73.04 kDa
AA Sequence :
DCNELPPRRNTEILTGSWSDQTYPE GTQAIYKCRPGYRSLGNVIMVCRKG EWVALNPLRKCQKRPCGHPGDTPFG TFTLTGGNVFEYGVKAVYTCNEGYQ LLGEINYRECDTDGWTNDIPICEVV KCLPVTAPENGKIVSSAMEPDREYH FGQAVRFVCNSGYKIEGDEEMHCSD DGFWSKEKPKCVEISCKSPDVINGS PISQKIIYKENERFQYKCNMGYEYS ERGDAVCTESGWRPLPSCEEKSCDN PYIPNGDYSPLRIKHRTGDEITYQC RNGFYPATRGNTAKCTSTGWIPAPR CTLKPCDYPDIKHGGLYHENMRRPY FPVAVGKYYSYYCDEHFETPSGSYW DHIHCTQDGWSPAVPCLRKCYFPYL ENGYNQNYGRKFVQGKSIDVACHPG YALPKAQTTVTCMENGWSPTPRCIR VSFTL
Applications :
Enzyme-linked Immunoabsorbent Assay
Western Blot (Recombinant protein)
Antibody Production
Protein Array
Storage :
Store at -80 centigrade. Aliquot to avoid repeated freezing and thawing.
Storage Buffer :
50 mM Tris-HCI, 10 mM reduced Glutathione, pH=8.0 in the elution buffer.
| | |
| --- | --- |
| Gene Name : | CFH complement factor H [ Homo sapiens ] |
| Official Symbol : | CFH |
| Synonyms : | CFH; complement factor H; H factor 1 (complement), HF, HF1, HF2; age related maculopathy susceptibility 1; ARMS1; beta 1H; FHL1; H factor 2 (complement); HUS; beta-1H; factor H; factor H-like 1; beta-1-H-globulin; H factor 1 (complement); adrenomedullin binding protein; complement factor H, isoform b; age-related maculopathy susceptibility 1; FH; HF; HF1; HF2; AHUS1; AMBP1; ARMD4; CFHL3; MGC88246; |
| Gene ID : | 3075 |
| mRNA Refseq : | NM_000186 |
| Protein Refseq : | NP_000177 |
| MIM : | 134370 |
| UniProt ID : | P08603 |
Products Types
Related Gene
For Research Use Only. Not intended for any clinical use. No products from Creative BioMart may be resold, modified for resale or used to manufacture commercial products without prior written approval from Creative BioMart.
Q&As (0)
Ask a question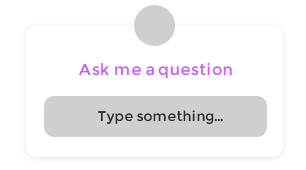 Customer Reviews (0)
Write a review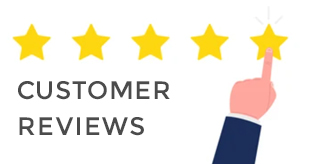 Ask a Question for All CFH Products
Required fields are marked with *
My Review for All CFH Products
Required fields are marked with *