Recombinant Human FGF19 Protein, His-tagged
| | |
| --- | --- |
| Cat.No. : | FGF19-1484H |
| Product Overview : | Recombinant Human FGF19 Protein (Gly4-Lys216) with N-His tag was expressed in E. coli. |
Specification
Gene Information
Related Products
Description :
The protein encoded by this gene is a member of the fibroblast growth factor (FGF) family. FGF family members possess broad mitogenic and cell survival activities, and are involved in a variety of biological processes including embryonic development cell growth, morphogenesis, tissue repair, tumor growth and invasion. This growth factor is a high affinity, heparin dependent ligand for FGFR4. Expression of this gene was detected only in fetal but not adult brain tissue. Synergistic interaction of the chick homolog and Wnt-8c has been shown to be required for initiation of inner ear development.
Source :
E. coli
Species :
Human
Tag :
N-His
Form :
Freeze-dried powder
Molecular Mass :
Predicted Molecular Mass: 27.4 kDa
Accurate Molecular Mass: 27 kDa
Protein length :
Gly4-Lys216
Purity :
> 97%
Applications :
Cell culture; Activity Assays.
Stability :
The thermal stability is described by the loss rate. The loss rate was determined by accelerated thermal degradation test, that is, incubate the protein at 37 centigrade for 48h, and no obvious degradation and precipitation were observed. The loss rate is less than 5% within the expiration date under appropriate storage condition.
Storage :
Avoid repeated freeze/thaw cycles. Store at 2-8 centigrade for one month. Aliquot and store at -80 centigrade for 12 months.
Storage Buffer :
20mM Tris, 150mM NaCl, pH8.0, containing 1mM EDTA, 1mM DTT, 0.01% SKL, 5% Trehalose and Proclin300.
Reconstitution :
Reconstitute in 20mM Tris, 150mM NaCl (PH8.0) to a concentration of 0.1-1.0 mg/mL. Do not vortex.
Products Types
Related Gene
For Research Use Only. Not intended for any clinical use. No products from Creative BioMart may be resold, modified for resale or used to manufacture commercial products without prior written approval from Creative BioMart.
Q&As (0)
Ask a question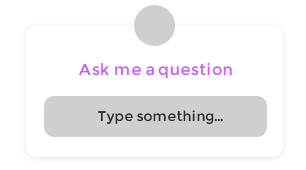 Customer Reviews (0)
Write a review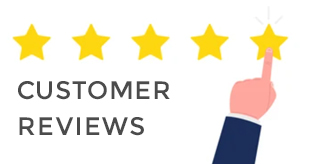 Ask a Question for All FGF19 Products
Required fields are marked with *
My Review for All FGF19 Products
Required fields are marked with *