Recombinant Mouse CXCL11 Protein (Phe22-Met100), His-tagged
| | |
| --- | --- |
| Cat.No. : | CXCL11-806M |
| Product Overview : | Recombinant Mouse CXCL11 Protein (NP_062367.1) (Phe22-Met100) was produced by Yeast expression system. This protein was expressed with a polyhistidine tag at the C-terminus. |
Specification
Gene Information
Related Products
Description :
I-TAC, also known as CXCL11, is a small cytokine belonging to the CXC chemokine family. It is highly expressed in peripheral blood leukocytes, pancreas and liver, with moderate levels in thymus, spleen and lung and low expression levels were in small intestine, placenta and prostate. The I-TAC chemokine elicits its effects on its target cells by interacting with the cell surface chemokine receptor CXCR3, with a higher affinity than do the other ligands for this receptor, CXCL9 and CXCL1. I-TAC is chemotactic for activated T cells. The CXCL11 gene is located on human chromosome 4 along with many other members of the CXC chemokine family.
Source :
Yeast
Species :
Mouse
Tag :
His
Predicted N Terminal :
0
Form :
Lyophilized from sterile PBS, pH 7.4. Normally 5 % - 8 % trehalose, mannitol and 0.01% Tween80 are added as protectants before lyophilization.
Molecular Mass :
The recombinant mouse Cxcl11 consists of 89 amino acids and predicts a molecular mass of 10.5 kDa.
Protein length :
Phe22-Met100
Purity :
> 95 % as determined by SDS-PAGE.
Stability :
Samples are stable for up to twelve months from date of receipt at -70 centigrade.
Storage :
Store it under sterile conditions at -20 centigrade to -80 centigrade. It is recommended that the protein be aliquoted for optimal storage. Avoid repeated freeze-thaw cycles.
Reconstitution :
It is recommended that sterile water be added to the vial to prepare a stock solution of 0.2 mg/ml. Centrifuge the vial at 4ºC before opening to recover the entire contents.
Shipping :
In general, recombinant proteins are provided as lyophilized powder which are shipped at ambient temperature.
Bulk packages of recombinant proteins are provided as frozen liquid. They are shipped out with blue ice unless customers require otherwise.
Products Types
Related Gene
For Research Use Only. Not intended for any clinical use. No products from Creative BioMart may be resold, modified for resale or used to manufacture commercial products without prior written approval from Creative BioMart.
Q&As (0)
Ask a question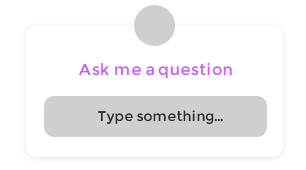 Customer Reviews (0)
Write a review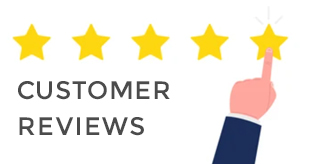 Ask a Question for All CXCL11 Products
Required fields are marked with *
My Review for All CXCL11 Products
Required fields are marked with *