Recombinant Cynomolgus Monkey CXCL13 Protein, His (Fc)-Avi-tagged
| | |
| --- | --- |
| Cat.No. : | CXCL13-179C |
| Product Overview : | Recombinant Cynomolgus Monkey CXCL13 with His (Fc)-Avi tag was expressed and purified |
Specification
Gene Information
Related Products
| | |
| --- | --- |
| Source : | HEK293 |
| Species : | Cynomolgus Monkey |
| Tag : | His (Fc)-Avi |
| Endotoxin : | < 1.0 EU per μg of the protein as determined by the LAL method |
| Purity : | ≥85% by SDS-PAGE |
| Stability : | Stable for at least 6 months from the date of receipt of the product under proper storage and handling conditions. Avoid repeated freeze-thaw cycles. |
| Storage : | For long term storage, aliquot and store at -20 to -80 centigrade. Avoid repeated freezing and thawing cycles. |
| Storage Buffer : | PBS buffer |
Products Types
Related Gene
For Research Use Only. Not intended for any clinical use. No products from Creative BioMart may be resold, modified for resale or used to manufacture commercial products without prior written approval from Creative BioMart.
Q&As (6)
Ask a question
Is the expression pattern of CXCL13 protein related to the clinical prognosis of specific diseases?
11/28/2019
Expression pattern of CXCL13 protein may be related to the clinical prognosis of specific diseases, but the specific association needs further research and verification.
What are the expression characteristics of CXCL13 protein in immune cells?
10/23/2019
The protein is mainly expressed in immune cells by activated dendritic cells, macrophages and inflammatory cells.
Is there a regulatory mechanism for CXCL13 protein expression during inflammation?
04/12/2019
The expression of CXCL13 protein is regulated by a variety of signaling pathways, including NF-κB, AP-1, etc. Stimulation of inflammatory factors and cytokines may lead to upregulation of CXCL13 expression.
What is the role of CXCL13 protein in lymph node metastasis?
04/11/2019
In lymph node metastasis, the CXCL13 protein promotes the localization and metastasis of cancer cells by attracting CXCR5-positive cancer cells or immune cells.
What are the implications of CXCL13 protein research for new drug development?
02/27/2019
CXCL13 protein plays an important role in immune regulation and inflammatory response, and studying the function and regulatory mechanism of CXCL13 protein will help the development of new drugs, such as targeted drugs targeting CXCL13 and its related signaling pathways, which may be applied to the treatment of related diseases.
What are the potential applications of CXCL13 protein in immunotherapy?
02/17/2019
The CXCL13 protein is involved in immunomodulation, and its bound antibodies or specific receptor antagonists may contribute to the design and development of immunotherapy.
Customer Reviews (0)
Write a review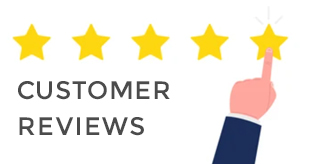 Ask a Question for All CXCL13 Products
Required fields are marked with *
My Review for All CXCL13 Products
Required fields are marked with *