CXCL1
Official Full Name

chemokine (C-X-C motif) ligand 1

Background

This gene encodes a protein that is a member of the CXC subfamily of chemokines. Chemokines, which recruit and activate leukocytes, are classified by function (inflammatory or homeostatic) or by structure. This secretory protein is proposed to bind the G-protein coupled receptor chemokine (C-X-C motif) receptor 2 to recruit neutrophils. In mouse, deficiency of this gene is associated with colitis and with defects in immune cell recruitment to the lung. [provided by RefSeq, Apr 2013]

Synonyms

CXCL1; chemokine (C-X-C motif) ligand 1; KC; Fsp; N51; gro; Gro1; Mgsa; Scyb1; growth-regulated alpha protein; KC/GR)-alpha; KC/GRO-alpha; GRO1 oncogene; alpha-chemokine; secretory protein N51; C-X-C motif chemokine 1; platelet-derived growth factor-inducible protein KC;
| Species | Cat.# | Product name | Source (Host) | Tag | Protein Length | Price |
| --- | --- | --- | --- | --- | --- | --- |
| Cotton Rat | Cxcl1-387C | Active Recombinant Cotton Rat Cxcl1 | E.coli | N/A | | |
| Cynomolgus Monkey | CXCL1-178C | Recombinant Cynomolgus Monkey CXCL1 Protein, His (Fc)-Avi-tagged | HEK293 | His (Fc)-Avi | | |
| Cynomolgus Monkey | CXCL1-431C | Recombinant Cynomolgus CXCL1 Protein, His-tagged | Mammalian Cell | His | | |
| Cynomolgus Monkey | CXCL1-178C-B | Recombinant Cynomolgus Monkey CXCL1 Protein Pre-coupled Magnetic Beads | HEK293 | | | |
| Human | CXCL1-14H | Recombinant Human CXCL1 protein | E.coli | N/A | | |
| Human | CXCL1-244H | Active Recombinant Human Chemokine (C-X-C Motif) Ligand 1, HIgG1 Fc-tagged | CHO | Fc | | |
| Human | CXCL1-769H | Recombinant Human CXCL1 protein, His & GST-tagged | E.coli | His/GST | | |
| Human | CXCL1-2096H | Recombinant Human CXCL1 Protein (Ala35-Asn107), C-His tagged | Mammalian cells | C-His | | |
| Human | CXCL1-29095TH | Recombinant Human CXCL1 | E.coli | N/A | | |
| Human | CXCL1-88H | Recombinant Human Chemokine (C-X-C Motif) Ligand 1, His-tagged | E.coli | His | | |
| Human | CXCL1-27707TH | Native Human CXCL1 | E.coli | N/A | | |
| Human | CXCL1-2098H | Recombinant Human CXCL1 Protein (Ala35-Asn107), N-GST tagged | E.coli | N-GST | | |
| Human | CXCL1-2155H | Recombinant Human CXCL1 Protein, GST-tagged | Wheat Germ | GST | | |
| Human | CXCL1-222H | Active Recombinant Human Chemokine (C-X-C Motif) Ligand 1, MIgG2a Fc-tagged | CHO | Fc | | |
| Human | CXCL1-334H | Active Recombinant Human Chemokine (C-X-C Motif) Ligand 1 (Melanoma Growth Stimulating Activity, Alpha) | Human | N/A | | |
| Human | CXCL1-982H | Recombinant Human CXCL1 Protein, His-SUMO-tagged | E.coli | His/SUMO | | |
| Human | CXCL1-53H | Recombinant Human CXCL1 Protein | E.coli | | | |
| Human | CXCL1-233H | Active Recombinant Human Chemokine (C-X-C Motif) Ligand 1,HIgG1 Fc-tagged, mutant | CHO | Fc | | |
| Human | CXCL1-162H | Recombinant Human Chemokine (C-X-C motif) ligand 1 (melanoma growth stimulating activity, alpha), MBP-tagged | E.coli | MBP | | |
| Human | CXCL1-02H | Recombinant Human CXCL1 Protein | E.coli | | | |
| Human | CXCL1-425HCL | Recombinant Human CXCL1 cell lysate | | N/A | | |
| Human | CXCL1-11715H | Recombinant Human CXCL1, His-tagged | E.coli | His | | |
| Human | CXCL1-115C | Recombinant Human CXCL1 Protein (73 aa) | E.coli | | | |
| Human | CXCL1-151H | Recombinant Human CXCL1 Protein, DYKDDDDK-tagged | Human Cells | DYKDDDDK | | |
| Human | CXCL1-2097H | Recombinant Human CXCL1 Protein (Ala35-Asn107), GST tagged | E.coli | GST | | |
| Human | CXCL1-29096TH | Recombinant Human CXCL1, MBP-tagged | E.coli | MBP | | |
| Human | CXCL1-196H | Recombinant Human Chemokine (C-X-C Motif) Ligand 1 (Melanoma Growth Stimulating Activity, Alpha), His-tagged | Human | His | | |
| Human | CXCL1-281H | Recombinant Human CXCL1, StrepII-tagged | Human Cell | Strep II | | |
| Human | CXCL1-62H | Recombinant Human Chemokine (C-X-C motif) Ligand 1 / Growth-regulated Alpha Protein, His-tagged | E.coli | His | | |
| Human | CXCL1-001H | Recombinant Human CXCL1 Protein, MBP-tagged | E.coli | MBP | | |
| Human | CXCL1-195H | Recombinant Human CXCL1, His & NusA tagged | E.coli | His/NusA | | |
| Human | CXCL1-031HG | GMP Recombinant Human CXCL1 protein | HEK293 | | | |
| Human | CXCL1-13H | Recombinant Human CXCL1 Protein, Biotin-tagged | E.coli | Biotin | | |
| Human | CXCL1-52H | Recombinant Active Human CXCL1 Protein, His-tagged(N-ter) | E.coli | His(N-ter) | | |
| Human | CXCL1-272C | Recombinant Human CXCL1 Protein | CHO | | | |
| Human | CXCL1-389C | Recombinant Human CXCL1 Protein (73 aa) | E.coli | | | |
| Mouse | Cxcl1-53M | Recombinant Mouse CXCL1 Protein | E.coli | | | |
| Mouse | Cxcl1-529M | Recombinant Mouse Cxcl1 protein, His-tagged | HEK293F | His | | |
| Mouse | Cxcl1-771M | Recombinant Mouse Cxcl1 protein, His & GST-tagged | E.coli | His/GST | | |
| Mouse | Cxcl1-271C | Recombinant Mouse Cxcl1 Protein | CHO | | | |
| Mouse | Cxcl1-5248M | Recombinant Mouse Cxcl1 protein, His-tagged | E.coli | His | | |
| Mouse | Cxcl1-770M | Recombinant Mouse Cxcl1 protein, His & T7-tagged | E.coli | His/T7 | | |
| Mouse | Cxcl1-069M | Recombinant Mouse Cxcl1 Protein | E.coli | | | |
| Mouse | Cxcl1-01M | Active GMP Recombinant Mouse Cxcl1 Protein | E.coli | | | |
| Mouse | Cxcl1-032C | Recombinant Mouse Cxcl1 Protein (72 aa) | E.coli | | | |
| Mouse | Cxcl1-7216M | Recombinant Mouse Cxcl1 Protein, His-tagged | E.coli | His | | |
| Mouse | Cxcl1-068M | Recombinant Mouse Cxcl1 Protein | E.coli | | | |
| Mouse | Cxcl1-772M | Recombinant Mouse Cxcl1 protein, His & MBP-tagged | E.coli | His/MBP | | |
| Mouse | Cxcl1-384M | Active Recombinant Mouse Chemokine (C-X-C motif) Ligand 1 | E.coli | N/A | | |
| Mouse | Cxcl1-377M | Recombinant Mouse Chemokine (C-X-C motif) ligand 1, His-tagged | E.coli | His | | |
| Mouse | Cxcl1-15865M | Recombinant Mouse Cxcl1, His-tagged | E.coli | His | | |
| Mouse | Cxcl1-96M | Recombinant Mouse Cxcl1 protein | E.coli | N/A | | |
| Pan troglodytes | CXCL1-01P | Recombinant Pan troglodytes CXCL1 Protein | E.coli | | | |
| Rat | CXCL1-1345R | Recombinant Rat CXCL1 Protein, His (Fc)-Avi-tagged | HEK293 | His (Fc)-Avi | | |
| Rat | CXCL1-1345R-B | Recombinant Rat CXCL1 Protein Pre-coupled Magnetic Beads | HEK293 | | | |
| Rat | Cxcl1-1877R | Recombinant Rattus Chemokine (C-X-C motif) Ligand 1 (melanoma growth stimulating activity, alpha) | E.coli | N/A | | |
| Rat | Cxcl1-94R | Recombinant Rat Cxcl1 protein | E.coli | N/A | | |
| Rat | Cxcl1-1069R | Recombinant Rat Cxcl1 Protein | E.coli | N/A | | |
| Rat | CXCL1-1686R | Recombinant Rat CXCL1 Protein | Mammalian Cell | His | | |
| Rat | Cxcl1-773R | Recombinant Rat Cxcl1 protein, His-tagged | E.coli | His | | |
| Rat | Cxcl1-011C | Recombinant Rat Cxcl1 Protein (72 aa) | E.coli | | | |
| Rat | Cxcl1-187C | Recombinant Rat Cxcl1 Protein | HEK293 | | | |
| Rhesus Macaque | CXCL1-1104R | Recombinant Rhesus monkey CXCL1 Protein, His-tagged | Mammalian Cell | His | | |
| Rhesus Macaque | CXCL1-929R | Recombinant Rhesus Macaque CXCL1 Protein, His (Fc)-Avi-tagged | HEK293 | His (Fc)-Avi | | |
| Rhesus Macaque | CXCL1-929R-B | Recombinant Rhesus Macaque CXCL1 Protein Pre-coupled Magnetic Beads | HEK293 | | | |
Involved Pathway
Protein Function
Interacting Protein
CXCL1 Related Articles
CXCL1 Related Gene Family
CXCL1 Related Research Area
CXCL1 involved in several pathways and played different roles in them. We selected most pathways CXCL1 participated on our site, such as Cytokine-cytokine receptor interaction, Chemokine signaling pathway, NOD-like receptor signaling pathway, which may be useful for your reference. Also, other proteins which involved in the same pathway with CXCL1 were listed below. Creative BioMart supplied nearly all the proteins listed, you can search them on our site.
| Pathway Name | Pathway Related Protein |
| --- | --- |
| Cytokine-cytokine receptor interaction | GH1;IFNB1;TNFRSF14;IL5;IL1B;IL17RB;CRLF2;IL20RA;CXCR4 |
| Chemokine signaling pathway | PXN;CCR5;PRKCZ;CCL21;Ccl12;CDC42;GSK3A;ROCK2;GRK7 |
| NOD-like receptor signaling pathway | MAPK3;NFKBIB;NFKBIAB;RIPK2;MAPK9;NLRC4;MAPK11;TAB2;TAB3 |
| TNF signaling pathway | IL1B;VEGFC;RELA;CREB3L3;LTA;BIRC2;CCL2;PTGS2;CASP10 |
| Epithelial cell signaling in Helicobacter pylori infection | PLCG1;PAK1;ATP6V1G3;ATP6V1E1;CXCL1;MAPK12;IL-8;CCL5;ATP6V0B |
| Salmonella infection | ARPC5LA;IL8L1;MAPK10;WASF1;CDC42;RAB7B;ROCK1;RAB7A;CDC42L2 |
| Legionellosis | CLK1;APAF1;VCP;HSPA2;NAIP6;BNIP3;BCL2L13;EEF1G;RAB1 |
| Amoebiasis | VCL;COL3A1;TNF;GM-CSF;LAMA5;IL1R1;COL1A2;CXCL1;C8B |
| Rheumatoid arthritis | ATP6V0A4;CCL3L3;ATP6V1C2;ATP6V1C1;IFNG;ATP6AP1;HLA-DRB5;CCL3L1;IL17A |
CXCL1 has several biochemical functions, for example, CXCR chemokine receptor binding, chemokine activity, enzyme activator activity. Some of the functions are cooperated with other proteins, some of the functions could acted by CXCL1 itself. We selected most functions CXCL1 had, and list some proteins which have the same functions with CXCL1. You can find most of the proteins on our site.
| Function | Related Protein |
| --- | --- |
| CXCR chemokine receptor binding | CXCL6;CXCL12B;CXCL3;ITCH;CXCL1;CXCL18B;PF4V1;CXCL12A;IL8L2 |
| chemokine activity | CXCL12;XCL1;CCL38A.4;AMCF-II;CXCL11.8;CCL34A.4;CCL38A.5;CCL22;CXL34B.11 |
| enzyme activator activity | OGT;PSAP;DCP1A;UBA2;DNMT3L;APOA5;ARL1;HSPB2;RAB3GAP2 |
| growth factor activity | MSTNB;IGF2;FGF2;FBRS;CECR1;Kitl;FGF12A;FGF24;Fgf15 |
| receptor binding | F2;WNT7AA;GAS6;P2RX4;TENC1;GLA;APLN;FGF13B;INSL4 |
CXCL1 has direct interactions with proteins and molecules. Those interactions were detected by several methods such as yeast two hybrid, co-IP, pull-down and so on. We selected proteins and molecules interacted with CXCL1 here. Most of them are supplied by our site. Hope this information will be useful for your research of CXCL1.
XRCC3; HRAS; ESR1; PTEN; purL
McDermott, AJ; Higdon, KE; et al. The role of Gr-1(+) cells and tumour necrosis factor-alpha signalling during Clostridium difficile colitis in mice. IMMUNOLOGY 144:704-716(2015).
Lee, YH; Shynlova, O; et al. Stretch-induced human myometrial cytokines enhance immune cell recruitment via endothelial activation. CELLULAR & MOLECULAR IMMUNOLOGY 12:231-242(2015).
Q&As (0)
Ask a question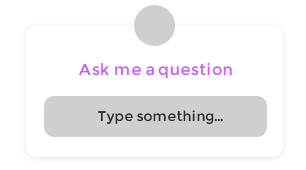 Customer Reviews (0)
Write a review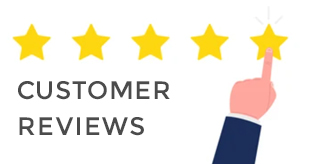 Ask a Question for All CXCL1 Products
Required fields are marked with *
My Review for All CXCL1 Products
Required fields are marked with *