Transforming Growth Factor Beta (TGF-beta) Superfamily Proteins Background
Transforming growth factor beta (TGF-β) is a multifunctional polypeptide growth factor, almost every cell in the body is capable of producing TGF-β receptors and also has its receptor. Transforming growth factor-β receptor is serine/threonine kinase receptor, the signal can be transmitted through the SMAD signaling pathway and/or the DAXX signaling pathway. TGF-β superfamily proteins play important roles in regulating cell proliferation, lineage differentiation, migration, adhesion and apoptosis, embryonic development, extracellular matrix formation, and bone formation and reconstruction. This cytokine is named TGF-β because it can transform the phenotype of normal fibroblasts (i.e., change the growth characteristics of the inner wall of fibroblasts in the presence of epidermal growth factor EGF to gain the ability to grow in AGAR and lose the density dependent inhibition of growth). TGF-βsuperfamily, including the TGF - beta subtribe (TGF-β1, TGF-β2, TGF-β3), Activin, Inhibin, bone morphogenetic protein(Such as BMP 2~8, BMP 10 and BMP 15), growth differentiation factor (GDF), antimueller tube hormone (AMH), nodal and so on more than 30 members.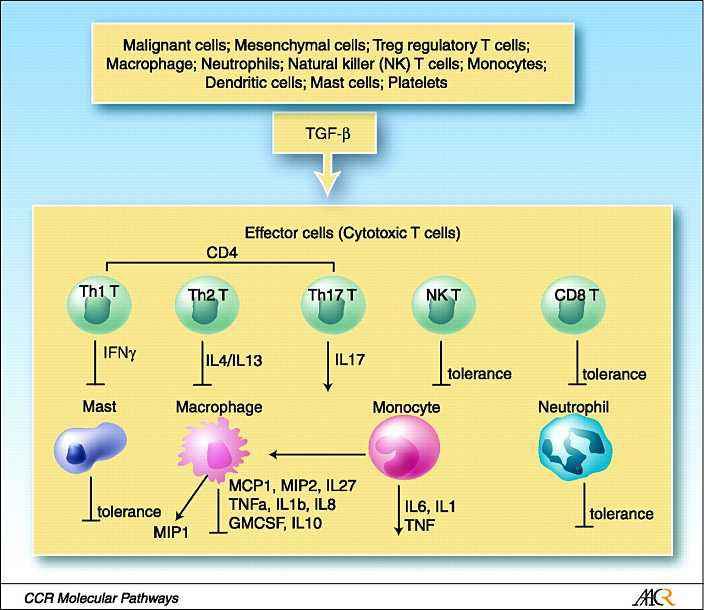 Fig.1 Alterations in behavior and secreted proteins that occur in immune system cells under the influence of a TGF-β–rich environment.
Classification of TGF-beta superfamily proteins
Activators: there are three types of activators: activator A, activator B, and activator AB. Activators are involved in embryogenesis and osteogenesis. They also regulate hormones including pituitary hormones, sex hormones, hypothalamus hormones and insulin. They are also survival factors for nerve cells.
Bone morphogenetic protein: Bone morphogenetic protein (BMP) binds to type 2 bone morphogenetic protein receptor (BMPR2). They are involved in a variety of cellular functions including bone formation, cell differentiation, anteroposternal differentiation, growth, and dynamic balance.
TGF-β- superfamily includes TGF-β1, TGF-β2, TGF-β3. Like BMP, TGF-β cells are involved in embryogenesis and cell differentiation, but they are also involved in other functions such as apoptosis. They bind to the type II TGF- βreceptor (TGFBR2).
Nodal: Nodal binds to type II B activator receptor (ACVR2B). It then either binds to type IB activator receptor (ACVR1B) to form a receptor complex, or to type IC activator receptor (ACVR1C).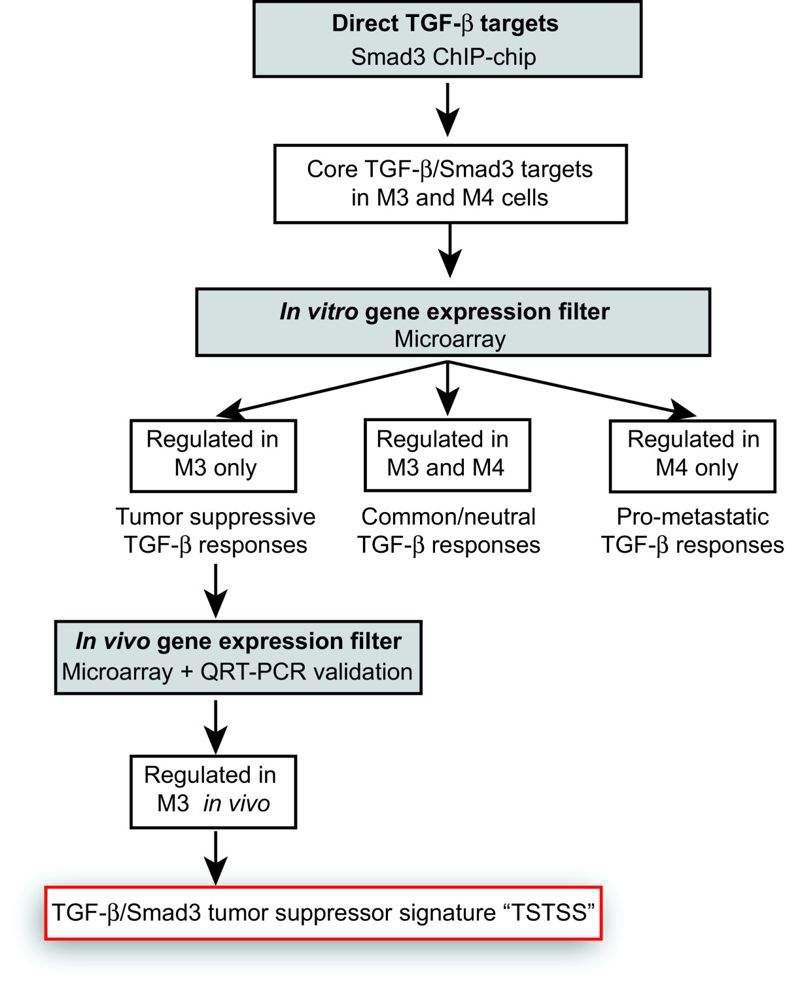 Fig.2 Tumor suppressive effects of transforming growth factor Beta
Characteristics common to members of the TGF-β supergene family
There is a signal peptide sequence at the n-terminal to cross the endoplasmic reticulum.
Protease processing sites consisting of four amino acids (RSRR) are located adjacent to the bioactive site.
The c-terminal contains 9 bioactive sites of conserved cysteine, forming dimers by intermolecular disulfide bonds.
But the gene structure of myostatin differs slightly from different fish.
Receptor recruitment and phosphorylation
The TGF-β ligand binds to a type II receptor dimer that recruits a type I receptor dimer and forms a heterotetramer complex with the ligand. These receptors are serine/threonine kinase receptors. They have a cysteine-rich extracellular domain, a transmembrane domain, and a serine/threonine rich intracellular domain. The GS domain of the type I receptor consists of a series of approximately 30 serine - glycine repeats. The binding of the TGF-β family ligands causes the receptor to flip, so that their intracellular kinase domain is in a direction that is prone to catalytic reactions. Type II receptors phosphorylate serine residues of type I receptors and reactivate proteins of type I receptors.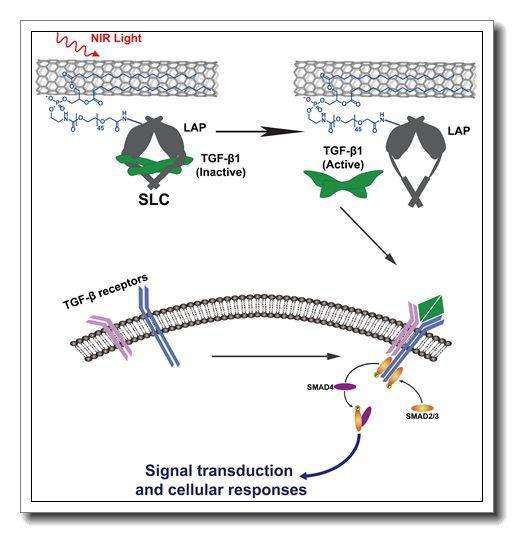 Fig.3 A schematic diagram of transforming growth factor plays a role in the negative regulation of protein smad in intracellular signal transduction
References:
Lawrence D A. Transforming growth factor-beta: a general review[J]. European cytokine network, 1996, 7(3): 363-374.
Massague J. The transforming growth factor-beta family[J]. Annual review of cell biology, 1990, 6(1): 597-641.
Border W A, Ruoslahti E. Transforming growth factor-beta in disease: the dark side of tissue repair[J]. The Journal of clinical investigation, 1992, 90(1): 1-7.
Bonewald L F, Mundy G R. Role of transforming growth factor-beta in bone remodeling[J]. Clinical orthopaedics and related research, 1990 (250): 261-276.