CD276
Official Full Name

CD276 molecule

Background

B7-H3 is a member of the B7 gene family. It has 88% amino acid sequence identity with mouse B7-H3. It is mostly expressed on professional APCs, including B cells, macrophages, and dendritic cells. Its expression on dendritic cells appears to be up-regulat

Synonyms

CD276; CD276 molecule; CD276 antigen; B7 H3; B7H3; B7RP 2; B7 homolog 3; costimulatory molecule; B7-H3; B7RP-2; 4Ig-B7-H3;
| Species | Cat.# | Product name | Source (Host) | Tag | Protein Length | Price |
| --- | --- | --- | --- | --- | --- | --- |
| Chicken | CD276-5542C | Recombinant Chicken CD276 | Mammalian Cell | His | | |
| Cynomolgus | CD276-1355C | Recombinant Cynomolgus CD276 protein, His-tagged | HEK293 | His | | |
| Cynomolgus Monkey | CD276-1235C | Recombinant Cynomolgus CD276 Protein, Fc-tagged | HEK293 | Fc | | |
| Human | CD276-757H | Active Recombinant Human CD276 Protein, His-tagged | Mammalian cells | His | | |
| Human | CD276-1959HCL | Recombinant Human CD276 cell lysate | Human Cell | N/A | | |
| Human | CD276-10935H | Recombinant Human CD276, GST-tagged | E.coli | GST | | |
| Human | CD276-0766H | Recombinant Human CD276 Protein, His-Flag-StrepII-Tagged | Human Cell | His/Flag/StrepII | | |
| Human | CD276-7674H | Recombinant Human CD276 protein, His-tagged | E.coli | His | | |
| Human | CD276-183H | Recombinant Human CD276, Fc-tagged | CHO | Fc | | |
| Human | CD276-3884H | Recombinant Human CD276 protein, His-tagged | HEK293 | His | | |
| Human | CD276-2002H | Active Recombinant Human CD276, HIgG1 Fc-tagged | CHO | Fc | | |
| Human | CD276-1287H | Recombinant Human CD276 Protein, Fc-Avi-tagged, Biotinylated | HEK293 | Avi/Fc | | |
| Human | CD276-156H | Recombinant Human CD276 Protein, DYKDDDDK-tagged | Human Cells | DYKDDDDK | | |
| Human | CD276-542H | Active Recombinant Human CD276, Fc-tagged | Human Cell | Fc | | |
| Human | CD276-2001H | Active Recombinant Human CD276, MIgG2a Fc-tagged | CHO | Fc | | |
| Human | CD276-127H | Recombinant Human CD276 protein, His-Avi-tagged | HEK293 | His-Avi | | |
| Human | CD276-303HAF488 | Recombinant Human CD276 Protein, hFc-tagged, Alexa Fluor 488 conjugated | HEK293 | hFc | | |
| Human | CD276-002H | Recombinant Human CD276 Protein, DDK/His-tagged | HEK293 | DDK/His | | |
| Human | CD276-756H | Active Recombinant Human CD276 Protein, Fc Chimera | Mammalian cells | Fc | | |
| Human | CD276-586H | Recombinant Human CD276 Protein, Myc/DDK-tagged, C13 and N15-labeled | HEK293T | Myc/DDK | | |
| Human | CD276-3884HAF488 | Recombinant Human CD276 Protein, His-tagged, Alexa Fluor 488 conjugated | HEK293 | His | | |
| Human | CD276-1286H | Recombinant Human CD276 protein, His-Avi-tagged, Biotinylated | HEK293 | His-Avi | | |
| Human | CD276-543H | Active Recombinant Human CD276, Fc-tagged, Biotinylated | Human Cell | Fc | | |
| Human | CD276-303HAF555 | Recombinant Human CD276 Protein, hFc-tagged, Alexa Fluor 555 conjugated | HEK293 | hFc | | |
| Human | CD276-3054H | Recombinant Human CD276 Protein, MYC/DDK-tagged | HEK293 | Myc/DDK | | |
| Human | CD276-348H | Recombinant Human CD276 protein, His-tagged | HEK293 | His | | |
| Human | CD276-756HP | Recombinant Human CD276 protein, Fc-tagged, R-PE labeled | HEK293 | Fc | | |
| Human | CD276-3884HAF555 | Recombinant Human CD276 Protein, His-tagged, Alexa Fluor 555 conjugated | HEK293 | His | | |
| Human | CD276-183HP | Recombinant Human CD276 protein, Fc-tagged, R-PE labeled | CHO | Fc | | |
| Human | CD276-502H | Recombinant Human CD276 Protein (ECD) (Met1-Thr461), HIgG1 Fc-tagged, Biotinylated | HEK293 | HIgG1 Fc | | |
| Human | CD276-183HA | Recombinant Human CD276 protein, Fc-tagged, APC labeled | CHO | Fc | | |
| Human | CD276-2002HAF647 | Active Recombinant Human CD276 Protein, hFc-tagged, Alexa Fluor 647 conjugated | CHO | hFc | | |
| Human | CD276-2001HP | Recombinant Human CD276 protein, MIgG2a Fc-tagged, R-PE labeled | CHO | MIgG2a Fc | | |
| Human | CD276-126HB | Recombinant Human CD276 protein, His-Avi-tagged, Biotinylated | HEK293 | His-Avi | | |
| Human | CD276-2002HA | Recombinant Human CD276 protein, HIgG1 Fc-tagged, APC labeled | CHO | HIgG1 Fc | | |
| Human | CD276-303HAF647 | Recombinant Human CD276 Protein, hFc-tagged, Alexa Fluor 647 conjugated | HEK293 | hFc | | |
| Human | CD276-2002HP | Recombinant Human CD276 protein, HIgG1 Fc-tagged, R-PE labeled | CHO | HIgG1 Fc | | |
| Human | CD276-155H | Recombinant Human CD276 Protein, DYKDDDDK-tagged | Human Cells | DYKDDDDK | | |
| Human | CD276-347H | Recombinant Human CD276 protein, Fc-tagged | HEK293 | human/IgG1/Fc | | |
| Human | CD276-3884HAF647 | Recombinant Human CD276 Protein, His-tagged, Alexa Fluor 647 conjugated | HEK293 | His | | |
| Human | CD276-303HP | Recombinant Human CD276 protein, Fc-tagged, R-PE labeled | HEK293 | Fc | | |
| Human | CD276-051H | Active Recombinant Human CD276 protein, Fc/Avi-tagged, Biotinylated | CHO cells | Fc/Avi | | |
| Human | CD276-127HG | GMP Recombinant Human CD276 protein | HEK293 | | | |
| Human | CD276-2002HF | Active Recombinant Human CD276 Protein, hFc-tagged, FITC conjugated | CHO | hFc | | |
| Human | CD276-542HP | Recombinant Human CD276 protein, Fc-tagged, R-PE labeled | HEK293 | Fc | | |
| Human | CD276-056H | Active Recombinant Human CD276 protein, His/Avi-tagged, Biotinylated | HEK293 cells | His/Avi | | |
| Human | CD276-053H | Active Recombinant Human CD276 protein, Fc/Avi-tagged, Biotinylated | CHO cells | Fc/Avi | | |
| Human | CD276-303HF | Recombinant Human CD276 Protein, hFc-tagged, FITC conjugated | HEK293 | hFc | | |
| Human | CD276-542HA | Recombinant Human CD276 protein, Fc-tagged, APC labeled | HEK293 | Fc | | |
| Human | CD276-183HAF488 | Recombinant Human CD276 Protein, Fc-tagged, Alexa Fluor 488 conjugated | CHO | Fc | | |
| Human | CD276-2001HAF488 | Active Recombinant Human CD276 Protein, MIgG2a mFc-tagged, Alexa Fluor 488 conjugated | CHO | mFc | | |
| Human | CD276-3884HF | Recombinant Human CD276 Protein, His-tagged, FITC conjugated | HEK293 | His | | |
| Human | CD276-756HA | Recombinant Human CD276 protein, Fc-tagged, APC labeled | Mammalian cells | Fc | | |
| Human | CD276-2002HAF488 | Active Recombinant Human CD276 Protein, hFc-tagged, Alexa Fluor 488 conjugated | CHO | hFc | | |
| Human | CD276-542HAF488 | Active Recombinant Human CD276 Protein, Fc-tagged, Alexa Fluor 488 conjugated | HEK293 | Fc | | |
| Human | CD276-27H | Recombinant Human CD276 Protein (ECD), His-tagged(C-ter) | HEK293 | His(C-ter) | | |
| Human | CD276-756HAF555 | Active Recombinant Human CD276 Protein, Fc-tagged, Alexa Fluor 555 conjugated | Mammalian cells | Fc | | |
| Human | CD276-2001HA | Recombinant Human CD276 protein, MIgG2a Fc-tagged, APC labeled | CHO | MIgG2a Fc | | |
| Human | CD276-183HAF555 | Recombinant Human CD276 Protein, Fc-tagged, Alexa Fluor 555 conjugated | CHO | Fc | | |
| Human | CD276-145H | Recombinant Human CD276 Protein, C-His-tagged | E.coli | C-His | | |
| Human | CD276-756HAF647 | Active Recombinant Human CD276 Protein, Fc-tagged, Alexa Fluor 647 conjugated | Mammalian cells | Fc | | |
| Human | CD276-303HA | Recombinant Human CD276 protein, Fc-tagged, APC labeled | HEK293 | Fc | | |
| Human | CD276-2001HAF647 | Active Recombinant Human CD276 Protein, MIgG2a mFc-tagged, Alexa Fluor 647 conjugated | CHO | mFc | | |
| Human | CD276-2631H | Recombinant Human CD276 Protein, His (Fc)-Avi-tagged | HEK293 | His (Fc)-Avi | | |
| Human | CD276-542HF | Active Recombinant Human CD276 Protein, Fc-tagged, FITC conjugated | HEK293 | Fc | | |
| Human | CD276-756HAF488 | Active Recombinant Human CD276 Protein, Fc-tagged, Alexa Fluor 488 conjugated | Mammalian cells | Fc | | |
| Human | CD276-542HAF647 | Active Recombinant Human CD276 Protein, Fc-tagged, Alexa Fluor 647 conjugated | HEK293 | Fc | | |
| Human | CD276-2002HAF555 | Active Recombinant Human CD276 Protein, hFc-tagged, Alexa Fluor 555 conjugated | CHO | hFc | | |
| Human | CD276-756HF | Active Recombinant Human CD276 Protein, Fc-tagged, FITC conjugated | Mammalian cells | Fc | | |
| Human | CD276-2001HAF555 | Active Recombinant Human CD276 Protein, MIgG2a mFc-tagged, Alexa Fluor 555 conjugated | CHO | mFc | | |
| Human | CD276-183HF | Recombinant Human CD276 Protein, Fc-tagged, FITC conjugated | CHO | Fc | | |
| Human | CD276-542HAF555 | Active Recombinant Human CD276 Protein, Fc-tagged, Alexa Fluor 555 conjugated | HEK293 | Fc | | |
| Human | CD276-02H | Recombinant Human CD276 Protein, C-Avi-His tagged, Biotinylated | Human Cell | C-Avi-His | | |
| Human | CD276-183HAF647 | Recombinant Human CD276 Protein, Fc-tagged, Alexa Fluor 647 conjugated | CHO | Fc | | |
| Human | CD276-599H | Recombinant Human CD276 Protein | HEK293 | | | |
| Human | CD276-2001HF | Active Recombinant Human CD276 Protein, MIgG2a mFc-tagged, FITC conjugated | CHO | mFc | | |
| Human | CD276-174H | Recombinant Human CD276 Protein, His\Avi-tagged | Human Cell | His\Avi | | |
| Human | CD276-600H | Recombinant Human CD276 Protein, Fc-tagged | HEK293 | Fc | | |
| Human | CD276-2631H-B | Recombinant Human CD276 Protein Pre-coupled Magnetic Beads | HEK293 | | | |
| Human | CD276-2900H | Recombinant Human CD276 protein, Fc-tagged, FITC-Labeled | HEK293 | Fc | | |
| Human | CD276-303H | Recombinant Human CD276 protein, Fc-tagged | HEK293 | human/IgG1/Fc | | |
| Human | CD276-2902H | Recombinant Human CD276 protein, Fc-tagged | HEK293 | Fc | | |
| Human | CD276-2901H | Recombinant Human CD276 protein, His-tagged, FITC-Labeled | HEK293 | His | | |
| Human | CD276-4893H | Recombinant Human CD276 protein, His-tagged, biotinylated | HEK293 | His | | |
| Human | CD276-2906H | Recombinant Human CD276 protein, Fc-tagged | HEK293 | Fc | | |
| Monkey | CD276-1235CAF488 | Recombinant Monkey CD276 Protein, Fc-tagged, Alexa Fluor 488 conjugated | HEK293 | Fc | | |
| Monkey | CD276-1235CF | Recombinant Monkey CD276 Protein, Fc-tagged, FITC conjugated | HEK293 | Fc | | |
| Monkey | CD276-1235CAF647 | Recombinant Monkey CD276 Protein, Fc-tagged, Alexa Fluor 647 conjugated | HEK293 | Fc | | |
| Monkey | CD276-1235CAF555 | Recombinant Monkey CD276 Protein, Fc-tagged, Alexa Fluor 555 conjugated | HEK293 | Fc | | |
| Mouse | CD276-1287MAF488 | Recombinant Mouse Cd276 Protein, hFc-tagged, Alexa Fluor 488 conjugated | HEK293 | hFc | | |
| Mouse | CD276-601M | Recombinant Mouse CD276 Protein | HEK293 | | | |
| Mouse | CD276-1287MAF555 | Recombinant Mouse Cd276 Protein, hFc-tagged, Alexa Fluor 555 conjugated | HEK293 | hFc | | |
| Mouse | Cd276-479MAF555 | Recombinant Mouse Cd276 Protein, His-tagged, Alexa Fluor 555 conjugated | HEK293 | His | | |
| Mouse | Cd276-7675M | Recombinant Mouse Cd276 protein, His-tagged | E.coli | His | | |
| Mouse | CD276-602M | Recombinant Mouse CD276 Protein, Fc-tagged | HEK293 | Fc | | |
| Mouse | CD276-2881MA | Recombinant Mouse CD276 protein, MIgG2a Fc-tagged, APC labeled | CHO | MIgG2a Fc | | |
| Mouse | CD276-1287MAF647 | Recombinant Mouse Cd276 Protein, hFc-tagged, Alexa Fluor 647 conjugated | HEK293 | hFc | | |
| Mouse | Cd276-479M | Recombinant Mouse Cd276 protein, His-tagged | HEK293 | His | | |
| Mouse | CD276-2905M | Recombinant Mouse CD276 protein, Fc-tagged | HEK293 | Fc | | |
| Mouse | Cd276-479MAF647 | Recombinant Mouse Cd276 Protein, His-tagged, Alexa Fluor 647 conjugated | HEK293 | His | | |
| Mouse | Cd276-479MF | Recombinant Mouse Cd276 Protein, His-tagged, FITC conjugated | HEK293 | His | | |
| Mouse | CD276-2881M | Active Recombinant Mouse CD276, MIgG2a Fc-tagged | CHO | Fc | | |
| Mouse | CD276-1287MA | Recombinant Mouse CD276 protein, Fc-tagged, APC labeled | HEK293 | Fc | | |
| Mouse | CD276-1287MF | Recombinant Mouse Cd276 Protein, hFc-tagged, FITC conjugated | HEK293 | hFc | | |
| Mouse | CD276-2881MAF488 | Active Recombinant Mouse CD276 Protein, MIgG2a mFc-tagged, Alexa Fluor 488 conjugated | CHO | mFc | | |
| Mouse | CD276-2881MF | Active Recombinant Mouse CD276 Protein, MIgG2a mFc-tagged, FITC conjugated | CHO | mFc | | |
| Mouse | Cd276-219M | Recombinant Mouse Cd276 Protein, MYC/DDK-tagged | HEK293T | MYC/DDK | | |
| Mouse | Cd276-479MAF488 | Recombinant Mouse Cd276 Protein, His-tagged, Alexa Fluor 488 conjugated | HEK293 | His | | |
| Mouse | CD276-2881MP | Recombinant Mouse CD276 protein, MIgG2a Fc-tagged, R-PE labeled | CHO | MIgG2a Fc | | |
| Mouse | CD276-2881MAF647 | Active Recombinant Mouse CD276 Protein, MIgG2a mFc-tagged, Alexa Fluor 647 conjugated | CHO | mFc | | |
| Mouse | CD276-001MCL | Recombinant Mouse CD276 cell lysate | Human Cell | N/A | | |
| Mouse | CD276-1287MP | Recombinant Mouse CD276 protein, Fc-tagged, R-PE labeled | HEK293 | Fc | | |
| Mouse | CD276-1287M | Recombinant Mouse CD276 protein, Fc-tagged | HEK293 | human/IgG1/Fc | | |
| Mouse | CD276-2881MAF555 | Active Recombinant Mouse CD276 Protein, MIgG2a mFc-tagged, Alexa Fluor 555 conjugated | CHO | mFc | | |
| Mouse | CD276-941M | Recombinant Mouse CD276 protein, His-tagged | HEK293 | His | | |
| Rat | Cd276-40RAF488 | Recombinant Rat Cd276 Protein, Fc-tagged, Alexa Fluor 488 conjugated | HEK293 | Fc | | |
| Rat | CD276-901R | Recombinant Rat CD276 Protein, His (Fc)-Avi-tagged | HEK293 | His (Fc)-Avi | | |
| Rat | Cd276-40RA | Recombinant Rat Cd276 protein, Fc-tagged, APC labeled | HEK293 | Fc | | |
| Rat | Cd276-40RP | Recombinant Rat Cd276 protein, Fc-tagged, R-PE labeled | HEK293 | Fc | | |
| Rat | Cd276-41RAF488 | Recombinant Rat Cd276 Protein, His-tagged, Alexa Fluor 488 conjugated | HEK293 | His | | |
| Rat | CD276-1243R | Recombinant Rat CD276 Protein | Mammalian Cell | His | | |
| Rat | Cd276-40RF | Recombinant Rat Cd276 Protein, Fc-tagged, FITC conjugated | HEK293 | Fc | | |
| Rat | CD276-826RCL | Recombinant Rat CD276 cell lysate | Human Cell | N/A | | |
| Rat | Cd276-40R | Recombinant Rat Cd276 protein, hFc-tagged | HEK293 | hFc | | |
| Rat | Cd276-40RAF647 | Recombinant Rat Cd276 Protein, Fc-tagged, Alexa Fluor 647 conjugated | HEK293 | Fc | | |
| Rat | Cd276-41RAF647 | Recombinant Rat Cd276 Protein, His-tagged, Alexa Fluor 647 conjugated | HEK293 | His | | |
| Rat | CD276-901R-B | Recombinant Rat CD276 Protein Pre-coupled Magnetic Beads | HEK293 | | | |
| Rat | Cd276-41R | Recombinant Rat Cd276, His tagged | Human Cell | His | | |
| Rat | Cd276-41RF | Recombinant Rat Cd276 Protein, His-tagged, FITC conjugated | HEK293 | His | | |
| Rat | Cd276-40RAF555 | Recombinant Rat Cd276 Protein, Fc-tagged, Alexa Fluor 555 conjugated | HEK293 | Fc | | |
| Rat | Cd276-41RAF555 | Recombinant Rat Cd276 Protein, His-tagged, Alexa Fluor 555 conjugated | HEK293 | His | | |
| Rhesus monkey | CD276-1516R | Recombinant Rhesus Monkey CD276 Protein, hIgG4-tagged | HEK293 | hIgG4 | | |
| Zebrafish | CD276-5113Z | Recombinant Zebrafish CD276 | Mammalian Cell | His | | |
Involved Pathway
Protein Function
Interacting Protein
CD276 Related Articles
CD276 Related Research Area
CD276 involved in several pathways and played different roles in them. We selected most pathways CD276 participated on our site, such as Cell adhesion molecules (CAMs), which may be useful for your reference. Also, other proteins which involved in the same pathway with CD276 were listed below. Creative BioMart supplied nearly all the proteins listed, you can search them on our site.
| Pathway Name | Pathway Related Protein |
| --- | --- |
| Cell adhesion molecules (CAMs) | CLDNC;NRXN3;NRCAM;CNTNAP2;NADL1.2;CDH1;HLA-DOB;TIGIT;ICAM3 |
CD276 has several biochemical functions, for example, protein binding, receptor binding. Some of the functions are cooperated with other proteins, some of the functions could acted by CD276 itself. We selected most functions CD276 had, and list some proteins which have the same functions with CD276. You can find most of the proteins on our site.
| Function | Related Protein |
| --- | --- |
| protein binding | DNM2;DMAP1;ZFP36;VEGFAB;TFR2;DDX58;NF1;MID1;MSH3 |
| receptor binding | FASLG;MIF;PRDX5;HLA-F;ADIPOQ;YES1;GUSB;FIS1;IL29 |
CD276 has direct interactions with proteins and molecules. Those interactions were detected by several methods such as yeast two hybrid, co-IP, pull-down and so on. We selected proteins and molecules interacted with CD276 here. Most of them are supplied by our site. Hope this information will be useful for your research of CD276.
ganglioside_gm1; cona_canen
Wang, L; Kang, FB; et al. B7-H3-mediated tumor immunology: Friend or foe?. INTERNATIONAL JOURNAL OF CANCER 134:2764-2771(2014).
Lutz, AM; Bachawal, SV; et al. Ultrasound Molecular Imaging in a Human CD276 Expression-Modulated Murine Ovarian Cancer Model. CLINICAL CANCER RESEARCH 20:1313-1322(2014).
Q&As (0)
Ask a question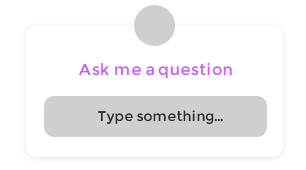 Customer Reviews (0)
Write a review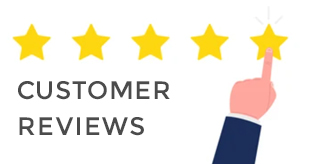 Ask a Question for All CD276 Products
Required fields are marked with *
My Review for All CD276 Products
Required fields are marked with *