IL4
Official Full Name

Interleukin 4

Background

Interleukins are a group of cytokines that were first seen to be expressed by white blood cells (leukocytes). The term interleukin derives from as a means of communication, and deriving from the fact that many of these proteins are produced by leukocytes and act on leukocytes. The name is something of a relic though (the term was coined by Dr. Paetkau, University of Victoria); it has since been found that interleukins are produced by a wide variety of body cells. The function of the immune system depends in a large part on interleukins, and rare deficiencies of a number of them have been described, all featuring autoimmune diseases or immune deficiency. The majority of interleukins are synthesized by helper CD4+ T lymphocytes, as well as through monocytes, macrophages, and endothelial cells. They promote the development and differentiation of T, B, and hematopoietic cells.

Synonyms

B cell growth factor 1; B cell IgG differentiation factor; B Cell Stimulatory Factor 1; BCGF1; Binetrakin; BSF-1; HCGF; Hodgkin's Cell Growth Factor; IA Inducing Factor; IGG1 induction factor; IL 4; IL4_HUMAN; Il4e12; Interleukin 4, isoform 1; Lymphocyte stimulatory factor 1; Macrophage fusion factor; Mast cell growth factor 2; MFF; MGC79402; Pitrakinra; TCGF2;
| Species | Cat.# | Product name | Source (Host) | Tag | Protein Length | Price |
| --- | --- | --- | --- | --- | --- | --- |
| Bovine | IL4-18B | Active Recombinant Bovine IL-4 | Yeast | N/A | | |
| Bovine | IL4-593B | Recombinant Bovine Interleukin 4 | COS-7 cells | N/A | | |
| Bovine | IL4-240B | Active Recombinant Bovine Interleukin 4 | Yeast | N/A | | |
| Canine | IL4-921C | Recombinant Canine IL4 Protein (His25-His132) | E.coli | N/A | | |
| Canine | IL4-177C | Recombinant Canine IL4 Protein | E.coli | | | |
| Cattle | IL4-1041C | Recombinant Cattle IL4 Protein, His-tagged | E.coli | N-His | | |
| Cattle | IL4-2317C | Recombinant Cattle IL4 Protein, His-tagged | HEK293F | N-His | | |
| Chicken | IL4-645C | Recombinant Chicken IL4 protein, His & T7-tagged | E.coli | His/T7 | | |
| Chicken | IL4-1730C | Recombinant Chicken IL4 | Mammalian Cell | His | | |
| Chicken | IL4-250C | Recombinant Chicken Interleukin 4 | Yeast | N/A | | |
| Cotton Rat | Il4-393C | Active Recombinant Cotton Rat Il4, Met-tagged | E.coli | Met | | |
| Cynomolgus | IL4-0174C | Recombinant Cynomolgus IL4 protein, Fc-tagged | HEK293 | Fc | | |
| Cynomolgus monkey | IL4-5552C | Recombinant Cynomolgus monkey IL4 protein, His-tagged | Yeast | His | | |
| Cynomolgus monkey | IL4-3701C | Recombinant Cynomolgus monkey IL4 protein, His-tagged | E.coli | His | | |
| Dog | IL4-3104D | Recombinant Dog IL4 protein, His-tagged | E.coli | His | | |
| Dog | IL4-644D | Recombinant Dog IL4 protein, His & T7-tagged | E.coli | His/T7 | | |
| Equine | IL4-669E | Active Recombinant Equine IL4 | E.coli | N/A | | |
| Equine | IL4-256E | Active Recombinant Equine IL4 | Yeast | N/A | | |
| Guinea pig | Il4-2319G | Recombinant Guinea pig Il4 Protein, His-tagged | E.coli | N-His | | |
| Guinea pig | Il4-2318G | Recombinant Guinea pig Il4 Protein, His-tagged | HEK293F | N-His | | |
| Human | IL4-313H | Active Recombinant Human IL4, Fc-tagged | CHO | Fc | | |
| Human | IL4-25HG | Recombinant Human IL4 Protein (His25-Ser153), GMP Grade, Animal-Free | E.coli | | | |
| Human | IL22-106H | Recombinant Human IL4 Protein | E.coli | | | |
| Human | IL4-01HG | Active GMP Recombinant Human IL4 Protein | CHO-K1 | | | |
| Human | IL4-361H | Active Recombinant Human IL4, HIgG1 Fc-tagged, mutant | CHO | Fc | | |
| Human | IL4-1177H | Recombinant Human IL4 Protein, His (Fc)-Avi-tagged | HEK293 | His (Fc)-Avi | | |
| Human | IL4-0804H | Recombinant Human IL4 Protein (H25-S153), Tag Free | E.coli | No tag | | |
| Human | IL4-178H | Recombinant Human IL4 Protein | E.coli | | | |
| Human | IL4-279H | Recombinant Human IL4, StrepII-tagged | Human Cell | Strep II | | |
| Human | IL4-203H | Recombinant Active Human IL4 Protein, His-tagged(C-ter) | E.coli | His(C-ter) | | |
| Human | IL4-0805H | Recombinant Human IL4 Protein (H25-S153), His tagged | E.coli | His | | |
| Human | IL4-36H | Recombinant Human IL4 Protein, Animal Free | Human cells | | | |
| Human | IL4-137H | Recombinant Human Interleukin 4, His-tagged | E.coli | His | | |
| Human | IL4-244I | Recombinant Human IL4 Protein (129 aa) | CHO | | | |
| Human | IL4-120H | Recombinant Human IL4 protein | HEK293 | N/A | | |
| Human | IL4-92H | Recombinant Human IL4 Protein | Human Cell | | | |
| Human | IL4-5183H | Recombinant Human IL4 Protein, GST-tagged | Wheat Germ | GST | | |
| Human | Il4-2099H | Recombinant Human Il4 Protein, MYC/DDK-tagged | HEK293 | Myc/DDK | | |
| Human | IL4-112HG | GMP Recombinant Human IL4 protein | E.coli | N/A | | |
| Human | IL4-42H | Recombinant Human IL4 Protein | E.coli | | | |
| Human | IL4-5448H | Recombinant Human IL4 protein, His-tagged | Yeast | His | | |
| Human | IL4-0017H | Recombinant Human IL4 Protein | HEK293 cells | | | |
| Human | IL4-29002TH | Recombinant Human IL4, His-tagged | E.coli | His | | |
| Human | IL4-139HGB | GMP Recombinant Human IL4 Protein | E. coli | | | |
| Human | IL4-06H | Recombinant Human CSF2 and IL4 Fusion Protein, Animal Free | Human cells | | | |
| Human | IL4-094I | Recombinant Human IL4 Protein (130 aa) | E.coli | | | |
| Human | IL4-27H | Active Recombinant Human IL4, His-tagged | Barley Grain | His | | |
| Human | IL4-05H | Recombinant Human IL4(His25-Ser153) Protein, C-Fc-tagged | HEK293 | Fc | | |
| Human | IL4-1057H | Recombinant Human IL4 Protein (His25-Ser153), Biotinylated | E.coli | N/A | | |
| Human | IL4-150HG | GMP Recombinant Human IL4 Protein | HEK293 | N/A | | |
| Human | IL4-59H | Recombinant Human Interleukin 4 | CHO | N/A | | |
| Human | DMABT-H19228 | Mouse Anti-IL4 Monoclonal Antibody | Mouse | Alexa Fluor 488 | | |
| Human | IL4-151HG | GMP Recombinant Human IL4 protein | CHO | | | |
| Human | IL4-483H | Recombinant Human IL4 protein, His-tagged | HEK293F | His | | |
| Human | IL4-10H | Active Recombinant Human IL4 protein | E.coli | N/A | | |
| Human | IL4-99H | Recombinant Human IL4 protein | E.coli | N/A | | |
| Human | IL4-3924H | Recombinant Human IL4 Protein, Myc/DDK-tagged, C13 and N15-labeled | HEK293T | Myc/DDK | | |
| Human | IL4-93H | Human Interleukin-4 (rDNA derived) Reference standard | | N/A | | |
| Human | IL4-409H | Recombinant Human Interleukin-4, His Tag | Human | His | | |
| Human | IL4-14204H | Recombinant Human IL4, His-tagged | E.coli | His | | |
| Human | IL4-139HG | GMP Recombinant Human IL4 Protein | E. coli | | | |
| Human | DMABT-H19229 | Rat Anti-IL4 Monoclonal Antibody | Rat | Alexa Fluor 488 | | |
| Human | IL4-139H | Recombinant Human IL4 Protein, His-Avi-tagged, Biotinylated | HEK293 | His/Avi | | |
| Human | IL4-138H | Active Recombinant Human IL4, His tagged | Human Cell | His | | |
| Human | IL4-067H | Recombinant Human IL4 Protein | E. coli | | | |
| Human | IL4-2755H | Active Recombinant Human IL4 | Yeast | N/A | | |
| Human | IL4-202H | Recombinant Human IL4 Protein, His-Avi-tagged | HEK293 | His-Avi | | |
| Human | IL4-360H | Active Recombinant Human IL4, MIgG2a Fc-tagged | CHO | Fc | | |
| Human | IL4-3105H | Recombinant Human IL4 protein, His-SUMO-tagged | E.coli | His-SUMO | | |
| Human | IL4-504H | Active Recombinant Human IL-4 | HEK293 | N/A | | |
| Human | IL4-001H | Recombinant Human IL4 Protein, His-tagged | HEK293 | His | | |
| Human | IL4-375H | Recombinant Human IL4 protein, Biotinylated | E.coli | N/A | | |
| Human | IL4-08H | Recombinant Human IL4 Protein, Pre-aliquoted | E.coli | | | |
| Human | IL4-030E | Active Recombinant Human IL4 (25-153aa), Met tagged | E.coli | N/A | | |
| Human | IL4-0173H | Recombinant Human IL4 protein, His-tagged | HEK293 | His | | |
| Human | IL4-468H | Active Recombinant Human Interleukin 4 | E.coli | N/A | | |
| Human | IL4-1557H | Recombinant human IL4, Active, His-tagged | Nicotiana Benthamiana | His | | |
| Human | IL4-5334H | Recombinant Human Interleukin 4, HQ-tagged | Hordeum Vulgare | HQ | | |
| Human | IL4-362H | Active Recombinant Human il4,HIgG1 Fc-tagged | CHO | Fc | | |
| Human | IL4-514H | Recombinant Human IL4 Protein | | | | |
| Human | IL4-8863H | Active Recombinant Human IL4,His-tagged | Hordeum Vulgare | N/A | | |
| Human | IL4-1177H-B | Recombinant Human IL4 Protein Pre-coupled Magnetic Beads | HEK293 | | | |
| Mouse | IL4-353M | Recombinant Mouse IL4 protein, His-tagged | Insect Cells | His | | |
| Mouse | Il4-469M | Active Recombinant Mouse Interleukin 4 | E.coli | N/A | | |
| Mouse | IL4-0175M | Recombinant Mouse IL4 protein, His-tagged | HEK293 | His | | |
| Mouse | Il4-316M | Active Recombinant Mouse Il4, Fc-tagged | CHO | Fc | | |
| Mouse | Il4-315M | Recombinant Mouse Il4, His-tagged | E.coli | His | | |
| Mouse | Il4-112M | Mouse Interleukin-4 (rDNA derived) Reference standard | | N/A | | |
| Mouse | Il4-025I | Recombinant Mouse Il4 Protein (120 aa) | E.coli | | | |
| Mouse | Il4-11M | Recombinant Mouse Il4 protein | E.coli | N/A | | |
| Mouse | Il4-489M | Recombinant Mouse Il4 protein, His-tagged | HEK293F | His | | |
| Mouse | IL4-001M | Active Recombinant Mouse IL4, MIgG2a Fc-tagged, mutant | CHO | Fc, mutant | | |
| Mouse | IL4-179M | Recombinant Mouse IL4 Protein | E.coli | | | |
| Mouse | Il4-5181M | Recombinant Mouse Il4 Protein | E.coli | N/A | | |
| Mouse | IL4-958M | Recombinant Mouse IL4 protein | E.coli | N/A | | |
| Mouse | Il4-646M | Recombinant Mouse Il4 protein, His & GST-tagged | E.coli | His/GST | | |
| Mouse | Il4-297M | Active Recombinant Mouse Il4 | CHO | N/A | | |
| Mouse | Il4-243I | Recombinant Mouse Il4 Protein | CHO | | | |
| Mouse | IL4-001MCL | Recombinant Mouse IL4 cell lysate | Insect Cell | N/A | | |
| Mouse | Il4-109M | Recombinant Mouse Il4 Protein | E.coli | | | |
| Mouse | IL4-363H | Active Recombinant Human il4, MIgG2a Fc-tagged, mutant | CHO | Fc | | |
| Mouse | Il4-110M | Recombinant Mouse Il4 Protein | HEK293 | | | |
| Mouse | Il4-01M | Active Recombinant Mouse Il4 Protein, His-Tagged | E.coli | His | | |
| Mouse | Il4-204M | Recombinant Active Mouse IL4 Protein, His-tagged(C-ter) | E.coli | His(C-ter) | | |
| Ovine | IL4-4323O | Recombinant Ovine IL4 Protein | Yeast | N/A | | |
| Pig | IL4-242I | Recombinant Pig IL4 Protein | CHO | | | |
| Pig | IL4-647P | Recombinant Pig IL4 protein, His-tagged | E.coli | His | | |
| Pig | IL4-84P | Recombinant Porcine Interleukin 4 | E.coli | N/A | | |
| Pig | IL4-205P | Recombinant Active Pig IL4 Protein, His-tagged(C-ter) | E.coli | His(C-ter) | | |
| Pig | IL4-9291P | Active Recombinant Porcine IL4 | CHO | N/A | | |
| Porcine | IL4-181P | Recombinant Porcine IL4 Protein | E.coli | | | |
| Porcine | IL4-01P | Active GMP Recombinant Porcine IL4 Protein, His-Tagged | E.coli | His | | |
| Porcine | IL4-180P | Recombinant Porcine IL4 Protein | E.coli | | | |
| Rabbit | IL4-698R | Active Recombinant Rabbit IL4, Met-tagged | E.coli | Met | | |
| Rabbit | IL4-1040R | Recombinant Rabbit IL4 Protein, His-tagged | HEK293F | N-His | | |
| Rabbit | IL4-649R | Recombinant Rabbit IL4 protein, His-tagged | E.coli | His | | |
| Rat | Il4-245I | Recombinant Rat Il4 Protein, His-tagged | CHO | His | | |
| Rat | Il4-4344R | Recombinant Rat Il4 Protein | Yeast | N/A | | |
| Rat | Il4-477R | Recombinant Rat Il4 protein, His-tagged | HEK293F | His | | |
| Rat | Il4-96R | Recombinant Rat Interleukin 4 | E.coli | N/A | | |
| Rat | Il4-577R | Recombinant Rat Il4 protein | E.coli | N/A | | |
| Rat | IL4-2702R-B | Recombinant Rat IL4 Protein Pre-coupled Magnetic Beads | HEK293 | | | |
| Rat | Il4-648R | Recombinant Rat Il4 protein, His & GST-tagged | E.coli | His/GST | | |
| Rat | Il4-032RG | GMP Recombinant Rat Il4 protein | HEK293 | | | |
| Rat | IL4-411R | Active Recombinant Rat Interleukin-4 | Rat | N/A | | |
| Rat | IL4-2702R | Recombinant Rat IL4 Protein, His (Fc)-Avi-tagged | HEK293 | His (Fc)-Avi | | |
| Rat | IL4-458R | Active Recombinant Rat Interleukin 4, HIgG1 Fc-tagged | CHO | Fc | | |
| Rat | IL4-3047R | Recombinant Rat IL4 Protein | Mammalian Cell | His | | |
| Rhesus | IL4-540R | Recombinant Rhesus IL4 protein | E.coli | N/A | | |
| Rhesus Macaque | IL4-2252R | Recombinant Rhesus monkey IL4 Protein, His-tagged | Mammalian Cell | His | | |
| Rhesus Macaque | IL4-2073R-B | Recombinant Rhesus Macaque IL4 Protein Pre-coupled Magnetic Beads | HEK293 | | | |
| Rhesus Macaque | IL4-2073R | Recombinant Rhesus Macaque IL4 Protein, His (Fc)-Avi-tagged | HEK293 | His (Fc)-Avi | | |
| Sheep | IL4-5449S | Recombinant Sheep IL4 protein, His-tagged | Yeast | His | | |
| Sheep | IL4-1258S | Recombinant Sheep IL4 Protein, His-B2M/MYC-tagged | E.coli | His/B2M/Myc | | |
| Zebrafish | IL4-7652Z | Recombinant Zebrafish IL4 | Mammalian Cell | His | | |
| Zebrafish | il4-22Z | Recombinant Zebrafish il4 protein | Yeast | N/A | | |
Involved Pathway
Protein Function
Interacting Protein
IL4 Related Articles
IL4 Related Gene Family
IL4 involved in several pathways and played different roles in them. We selected most pathways IL4 participated on our site, such as Cytokine-cytokine receptor interaction, PIK-Akt signaling pathway, Jak-STAT signaling pathway, which may be useful for your reference. Also, other proteins which involved in the same pathway with IL4 were listed below. Creative BioMart supplied nearly all the proteins listed, you can search them on our site.
| Pathway Name | Pathway Related Protein |
| --- | --- |
| Cytokine-cytokine receptor interaction | ACVR2A;IFNA12;IL17B;CCL28;LIF;IL1B;CCL4L2;TNF;IL29 |
| PIK-Akt signaling pathway | RPS6KB1;PDGFA;YWHAH;KRAS;TNXB;LAMB2;SOS1;PPP2R5D;NGFR |
| Jak-STAT signaling pathway | AKT3A;GM13305;IFNA3;IL4R;SOCS5;IL21R.1;IL29;PTPN2B;EP300 |
| Hematopoietic cell lineage | CD1D;IL11RA;CD19;CD4;CD1D2;CSF3;ITGA2B;GM-CSF;IL1R1 |
| T cell receptor signaling pathway | PTPRC;CBLB;PRKCQ;ZAP70;CD4;GSK3B;IKBKG;VAV3;MAPK1 |
| Fc epsilon RI signaling pathway | GAB2;RAC2;AKT1;INPP5D;PLA2G4B;PLA2G4C;VAV3;PRKCA;RAF1 |
| Intestinal i | ICOSLG;HLA-DRA;HLA-DOB;CD40;H2-AA;MHC2DAB;IL15RA;HLA-DRB5;Il2 |
| ne network for IgA production | HLA-DQB1;HLA-DRA;ITGB7;CCL25B;MHC2A;ICOS;HLA-DRB4;BLB1;TNFRSF17 |
| Leishmaniasis | HLA-DPB1;ITGAM;FCGR3A;HLA-DRB1;H2-AA;STAT1;NFKBIA;PRKCB;TGFB3 |
| Measles | TP53;IFNA6;TNFAIP3;CD3D;FASLG;IFNA8;IL1A;NFKBIA;IFNA2 |
| Asthma | HLA-DRB4;CD40;HLA-DPA1;IL9;TNF;EPX;HLA-DRB1;IL4;RNASE3 |
| Autoi | GZMB;IFNA17;IFNA5;HLA-DPB1;CD40;IFNA1;HLA-DOB;HLA-DMB;CD28 |
| ne thyroid disease | HLA-DRA;IFNA8;HLA-DPB1;Il2;IFNA6;IFNA13;HLA-E;HLA-F;IFNA14 |
| Inflammatory bowel disease (IBD) | NFKB1;HLA-DPB1;IL4R;IL2RG;STAT6;HLA-DMB;FOXP3;HLA-DOB;Il23a; Il12b |
| Allograft rejection | IL4;CD86;CD28;HLA-F;HLA-DRB4;HLA-DRB5;HLA-DMA;CD80;H2-Q10 |
IL4 has several biochemical functions, for example, cytokine activity, growth factor activity, interleukin-4 receptor binding. Some of the functions are cooperated with other proteins, some of the functions could acted by IL4 itself. We selected most functions IL4 had, and list some proteins which have the same functions with IL4. You can find most of the proteins on our site.
| Function | Related Protein |
| --- | --- |
| cytokine activity | TNFSF13;MSTNB;TNFB;IFNA2;Ctf2;IL33;IL11;IL28A;BMP7B |
| growth factor activity | BMP7;BMP16;FGF1A;CSF1;FIGF;BMP15;AMH;GDNF;VEGFA |
| interleukin-4 receptor binding | PIBF1;IL4 |
| protein binding | INSIG1;CCDC12;NDUFS7;LARP2;C20orf20;RGS14;ROR2;SYNDIG1;WDR6 |
IL4 has direct interactions with proteins and molecules. Those interactions were detected by several methods such as yeast two hybrid, co-IP, pull-down and so on. We selected proteins and molecules interacted with IL4 here. Most of them are supplied by our site. Hope this information will be useful for your research of IL4.
IL4R; IL2RG; IL13RA1
Chandraratne, S; von Bruehl, ML; et al. Critical Role of Platelet Glycoprotein Iba in Arterial Remodeling. ARTERIOSCLEROSIS THROMBOSIS AND VASCULAR BIOLOGY 35:589-597(2015).
Maruyama, S; Kanoh, M; et al. A novel function of interferon regulatory factor-1: inhibition of T(h)2 cells by down-regulating the Il4 gene during Listeria infection. INTERNATIONAL IMMUNOLOGY 27:143-152(2015).
Q&As (0)
Ask a question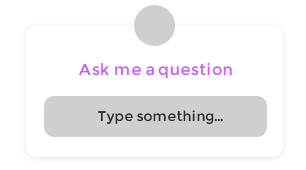 Customer Reviews (0)
Write a review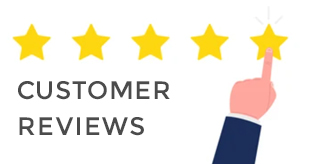 Ask a Question for All IL4 Products
Required fields are marked with *
My Review for All IL4 Products
Required fields are marked with *