Immunoglobulin-Like Domain Transcription Factors Proteins Background
Several families of transcription factors contain immunoglobulin-like DNA binding domains. The immunoglobulin-like domain consists of the structural cores of four β-strands embedded in anti-parallel-curled β-sheet sandwiches with a total of three to five additional strands and binding DNA in the major groove. Transcription factors contained in immunoglobulin-like domains are involved in many processes, including immunity (NFkB, STAT family), cell cycle and apoptosis (p53), and development and pattern formation (RUNX, TBX family).
Immunoglobulin domain
The immunoglobulin domain (Figure. 1) is a protein domain consisting of two intercalated 7-9 antiparallel β-strands arranged in two β-sheets with a Greek key topology of approximately 125 amino acids. composition. The skeleton is repeatedly switched between the two β-folds. Usually, the pattern is (N-terminal β-hairpin in sheet 1) - (β-hairpin in sheet 2) - (β-chain in sheet 1) - (C- in sheet 2) End β-hairpin). The intersection between the sheets forms an "X" such that the N- and C-terminal hairpins face each other. Members of the immunoglobulin superfamily are present in hundreds of proteins of different functions. Examples include antibodies, giant muscle kinase titin and receptor tyrosine kinases. Immunoglobulin-like domains may be involved in protein-protein and protein-ligand interactions.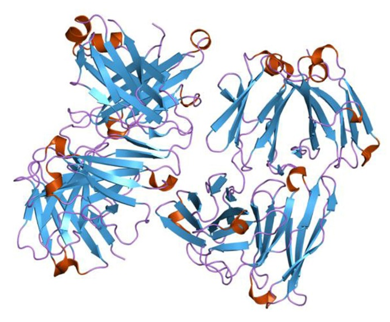 Figure 1. Cartoon representation of the molecular structure of protein registered with 8fab code.
Classification
The Ig like domains can be classified as IgV, IgC1, IgC2, or IgI. Most Ig domains are either variable (IgV) or constant (IgC).
IgV: IgV domains with 9 beta strands are generally longer than IgC domains with 7 beta strands.
IgC1 and IgC2: The Ig domain of some members of IgSF is similar to the IgV domain in the amino acid sequence, but is similar in size to the IgC domain. These are referred to as the IgC2 domain, while the standard IgC domain is referred to as the IgC1 domain.
IgI: Other Ig domains exist that are called intermediate (I) domains.
Immunoglobulin superfamily
The immunoglobulin superfamily (Figure 2) is a large protein superfamily on the cell surface and a soluble protein involved in cell recognition, binding or adhesion processes. Based on structural features shared with immunoglobulins (also known as antibodies), molecules are classified as members of the superfamily; they all have domains called immunoglobulin domains or folds. Members of IgSF include cell surface antigen receptors of the immune system, co-receptors and costimulatory molecules, molecules involved in antigen presentation to lymphocytes, cell adhesion molecules, certain cytokine receptors, and intracellular muscle proteins. They are usually associated with a role in the immune system. In addition, the sperm-specific protein IZUMO1 (a member of the immunoglobulin superfamily) is also considered to be the only sperm membrane protein necessary for sperm-egg fusion.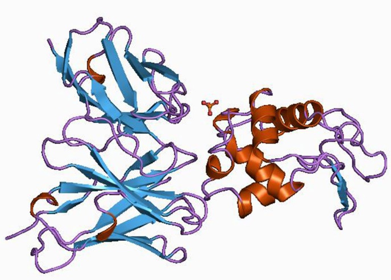 Figure 2. Cartoon representation of the molecular structure of protein registered with 1a2y code.
References:
1. Harpaz Y.; et al. Many of the immunoglobulin superfamily domains in cell adhesion molecules and surface receptors belong to a new structural set which is close to that containing variable domains. Journal of Molecular Biology. 1994,238 (4): 528–39.
2. Bork P.; et al. The immunoglobulin fold. Structural classification, sequence patterns and common core. Journal of Molecular Biology. 1994, 242 (4): 309–20.